In support of LGBT Pride Month, AEG is creating awareness around diversity and inclusion with the release of its "Infinite Diversity" video that underscores the organization's belief in unity and diversity and can be seen here.
Newly launched, the campaign encourages employees and fans to view the video and share it on their social channels via Facebook, Twitter and Instagram using the hashtag #BetterAsOne. The program promotes AEG's belief that its strength comes through diversity of thought and ideas.
Dan Beckerman, CEO and President of AEG, said, "At AEG, we embrace our differences with regards to race, gender, gender identity, age, national origin,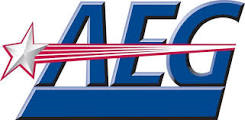 disabilities, politics, sexual orientation, education, and religion, and are focused on building a culture that consistently promotes diversity of thought. Diversity and inclusion are more than a corporate policy — they are embedded in everything we do, not only because it is the 'right thing to do,' but because it adds value to our organization. We are proud to celebrate diversity during Pride Month and throughout the entire year."
In addition to promoting its "Infinite Diversity," video on social media, on June 5 AEG hosted a discussion with Gregory Lewis, executive director and CEO of True Colors Fund, at the GRAMMY Museum at LA LIVE for its U.S. employee workforce that focuses on the work that True Colors Fund is doing to combat homelessness among lesbian, gay, bisexual, and transgender youth.