The Ernest N. Morial New Orleans Exhibition Hall Authority has named Michael J. Sawaya as president and general manager of the New Orleans Ernest N. Morial Convention Center and executive vice president of the Authority. He succeeds Robert L. "Bob" Johnson, who retired on September 25 after 10 years of service.
"We could not be more pleased with the selection of Michael Sawaya to lead our Convention Center to its next level of success," said Melvin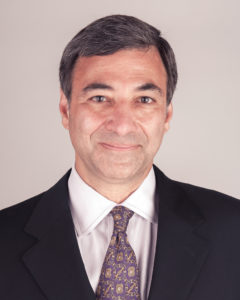 Rodrigue, Authority president. "He comes to New Orleans with a skill set and experiences that are the right fit at the right time. He recently led the Henry B. Gonzalez Convention Center through a major renovation, including the development of a convention headquarters hotel, that has shined a bright light on San Antonio as a major convention destination. The Authority had an impressive slate of candidates to choose from in a nationwide search. The Selection Committee and my fellow Commissioners were very diligent in making the right choice."
Sawaya, a 40-year veteran of the hospitality industry, comes to New Orleans from San Antonio, TX, where he served as Executive Director of the Convention and Sports Facilities (CSF) Department for the City of San Antonio. In his role as Executive Director, he oversaw operations of the Henry B. Gonzalez Convention Center, Lila Cockrell Theatre, Alamodome, and Asset Management and ground lease management for the Nelson Wolfe Baseball Stadium, Toyota Field Soccer Stadium, and the Grand Hyatt Hotel.
Sawaya's career with the City of San Antonio began in 2003, when he was hired to merge the Convention Facilities and Alamodome departments. Most recently, he directed the $325 million expansion of the Henry B. Gonzalez Convention Center – the largest single capital improvement project in the history of the City of San Antonio, and recently completed a $60 million renovation of the Alamodome. He served as Interim Aviation Department Director from 2008 – 2009 before returning to his role as Executive Director of the CSF Department in 2009.
Before joining the City of San Antonio, he served as General Manager of the Omni Severin Hotel in Indianapolis, IN, the Omni San Antonio Hotel, and 11 other hotels around the country. He also served as Chairman of the San Antonio Convention and Visitors Commission, President of the San Antonio Hotel and Lodging Association, as an executive committee member of the San Antonio Area Tourism Council, and on the board of directors of the Greater San Antonio Chamber of Commerce.
"I am thrilled at the opportunity to lead the New Orleans Ernest N. Morial Convention Center and to become a part of the New Orleans community," said Sawaya. "New Orleans' storied reputation as a world-class city and convention destination make it the ideal fit for me and my family, and I am excited about the vision for the future that together we will execute over the course of my tenure."