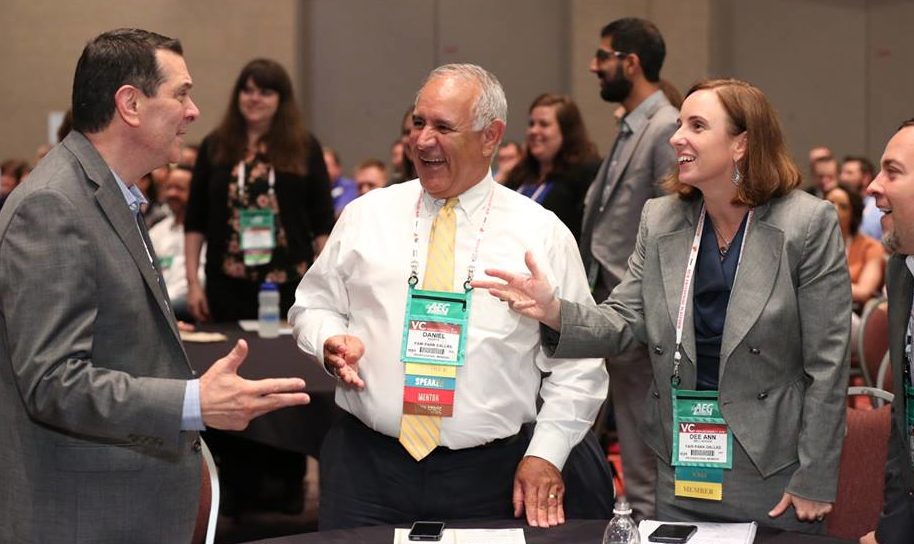 IAVM has many resources available to our members, from our online member forum, VenueNet, to our Live Safety & Security training programs. We continue to develop important initiatives such as the Exhibitions & Meetings Safety & Security Initiative (EMSSI), an electrical power management program, and an economic impact calculator, all aimed at offering our members standards and best practices.
IAVM members are a global community of like-minded professionals that manage multi-million dollar venues and provide products and services that are instrumental in delivering exceptional experiences to millions of guests each year. IAVM has brought together thousands of brilliant individuals who have exchanged business ideas and are now better professionals because of the networking, education, and sharing of best practices.
But IAVM is more – we are a family – connections that begin between peers and colleagues but quickly grow into friendships. This is what makes IAVM membership unique.
We have overcome some real challenges in 2016, yet have generated many accomplishments, which will be shared with you in the weekly newsletter, IAVM News, in early January. Challenges are what make us strong, and overcoming those challenges are what make us stronger. So we choose to celebrate our successes, and we choose to celebrate you, our members. Without your continued support and dedication, IAVM would not be the diverse, respectable, and relevant association it is today.
For that, we thank you. And as we evolve and look forward to next year, ensure you have access to the resources that make you exceptional in the venue management profession!