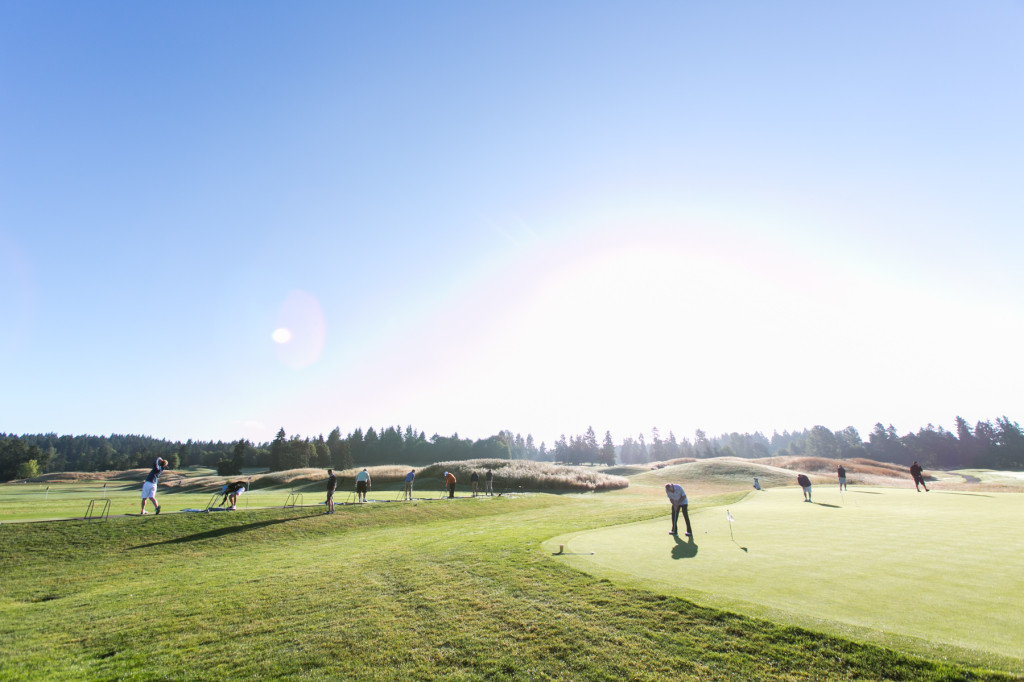 VenueConnect attendees kept themselves busy on Friday with several activities that let them experience some of the best of Portland, while also helping raise funds for the IAVM Foundation. From a packed golf tournament to relaxing wine tours to a leadership dinner at Ponzi Vineyards ending with a beautiful sunset behind the Chehalem Mountains, everyone came away invigorated for the upcoming conference days.
"I loved learning about the history of the wines and the tastings at the vineyards," said Randi Peters from VenuWorks. "WillaKenzie was my favorite, but all the wineries were very kind."
It's true, the hospitality in Portland is phenomenal. It's definitely leaving a great impression on attendees.
Check out some of the photos from the events (including the IAVM tent at the Oregon Brewers Festival), courtesy of our official conference photographers, Orange Photography.

(Image: Orange Photography)