The Hong Kong Convention and Exhibition Centre ("HKCEC") continues to be the preferred venue for international organisers staging world-class exhibitions and conferences in Hong Kong. During the fiscal year 2017-2018 (July 2017 to June 2018), a total of 1,061 events were held at the HKCEC, including 118 exhibitions and 166 international and local conferences, along with hundreds of corporate meetings, banquets and entertainment events. During the year, the HKCEC welcomed an attendance of over 8.2 million*, including exhibitors, trade buyers, conference and meeting delegates, event visitors, banquet guests, and restaurant customers.
The 118 exhibitions and 166 international and local conferences cover diverse topics such as start-up, franchising, diving and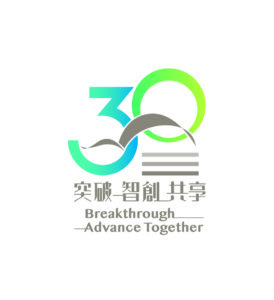 resorts, technology for the elderly, finance, medical science, cloud technology, amusement and theme park, etc.
Seven new exhibitions and 69 new conferences were successfully held at the HKCEC, including Gourmet Asia 2018, and China Guardian (HK) 2017 Autumn Auctions, The 33rd Asia-Pacific Academy of Ophthalmology (APAO) Congress, and Chartered Financial Analyst (CFA) Institute Annual Conference 2018.
The outstanding business performance is complemented by 23 awards and certificates, in recognition of service quality, community service, and environmental protection. These recognitions include Champion in the "Outstanding Venue Award" at the 2017 AFECA Asian Awards, organised by Asian Federation of Exhibitions and Convention Associations; "Best Convention and Exhibition Centre in Asia-Pacific" in the 2018 CEI Readers' Choice Award conducted by CEI Asia magazine; 15 Years Plus Caring Company logo by the Hong Kong Council of Social Service in 2018.
Monica Lee-Müller, Managing Director of Hong Kong Convention and Exhibition Centre (Management) Limited ("HML"), the professional and private management company of the HKCEC, commented, "We are proud of the results, but we will not rest on our laurels. We continue to look for opportunities to improve and share our success with our business partners, staff members, and community at large. The commitment is reflected in the 30th anniversary slogan: Breakthrough‧Advance Together. A series of infrastructure and technological upgrade are already in progress."