By ISSA and R.V. Baugus
As public assembly venues continue the process of opening to varying degrees, the list of those IAVM member venues continues to grow when it comes to earning GBAC STAR accreditation.
"GBAC STAR has helped facilities reopen safely and remain operational during the COVID-19 pandemic," said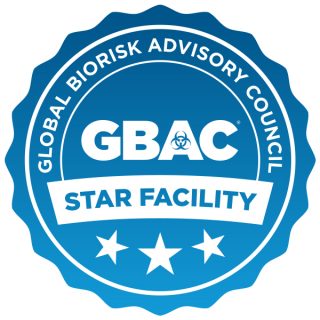 ISSA Executive Director John Barrett. "By creating safer and cleaner environments, these organizations are able to protect their employees, customers, and visitors while also supporting the bottom line during these difficult times."
Convention Centers
Little Rock Convention & Visitors Bureau in Little Rock, Ark.
Moscone Convention Center in San Francisco
Pueblo Convention Center in Pueblo, Colo.
TCF Center Detroit in Detroit
Washington State Convention Center in Seattle
Stadiums and Arenas
Comerica Center in Frisco, Texas
Delaware North Company-TD Garden in Boston, home of the NBA's Boston Celtics and the NHL's Boston Bruins
FirstEnergy Stadium in Cleveland, home of the NFL's Cleveland Browns
Nationwide Arena in Columbus, Ohio, home of the NHL's Columbus Blue Jackets
RP Funding Center in Lakeland, Fla.
Learn more and apply for GBAC STAR™ facility accreditation at gbac.org/star.
Find accredited facilities and those pursuing accreditation via the GBAC STAR Facility Directory at gbac.org/directory.
IAVM members seeking to apply for accreditation through GBAC, please use the link https://gbac.issa.com/iavm/!
About GBAC, a Division of ISSA
Composed of international leaders in the field of microbial-pathogenic threat analysis, mitigation, response and recovery, the Global Biorisk Advisory Council (GBAC), a Division of ISSA, provides training, guidance, accreditation, certification, crisis management assistance and leadership to government, commercial and private entities looking to mitigate, quickly address and/or recover from biological threats and real-time crises. The organization's services include biorisk management program assessment and training, Forensic Restoration® response and remediation, the GBAC STAR™ facility and service accreditation programs, training and certification of individuals and consulting for building owners and facility managers. For more information, visit www.gbac.org.
About ISSA
With more than 10,500 members—including distributors, manufacturers, manufacturer representatives, wholesalers, building service contractors, in-house service providers, residential cleaners and associated service members—ISSA is the world's leading trade association for the cleaning industry. The association is committed to changing the way the world views cleaning by providing its members with the business tools they need to promote cleaning as an investment in human health, the environment and an improved bottom line. Headquartered in Northbrook, Ill., USA, the association has regional offices in Mainz, Germany; Whitby, Canada; Parramatta, Australia; Seoul, South Korea; and Shanghai, China. For more information about ISSA, visit www.issa.com or call 800-225-4772 (North America) or 847-982-0800.