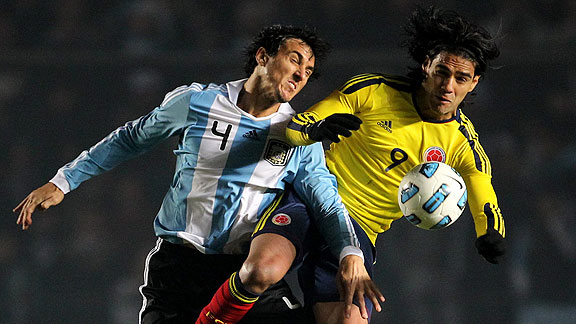 U.S Soccer and the confederations of CONCACAF (North America, Central America, and Caribbean) and CONMEBOL (South America) recently announced the 10 U.S. venues that will host the historic Copa America Centenario to be played June 3-26, 2016.
Copa America, CONMEBOL's historic South American Championship, will be staged outside of South America for the first time in its 100 year history. The historic centennial edition will feature all 10 teams from CONMEBOL as well as six teams from CONCACAF, including the U.S. and Mexico.
With global soccer powers such as Brazil, Colombia, and Argentina participating, sell-out crowds are expected at nearly every match where stadium capacities are a minimum of 60,000. IAVM has active members at seven of the 10 venues where multiple games will be played, including MetLife Stadium where the final will take place June 26, 2016.
One aspect of the event that I'd assume every venue is taking into account is crowd control procedures for specific games where tensions could boil over into the stands as it did in the 2015 final between Chile and Argentina. As venue managers, how does your staffing for an event such as this compare to that of an NFL game? Would you manage a USA vs. Mexico soccer game the same way you would for a College Football Bowl game? What about Chile vs. Argentina? How do the demographics of fans, teams rivalries, and meaning of the event affect your game-day staffing and planning procedures?
(Image: Ver en vivo En Directo/Creative Commons)