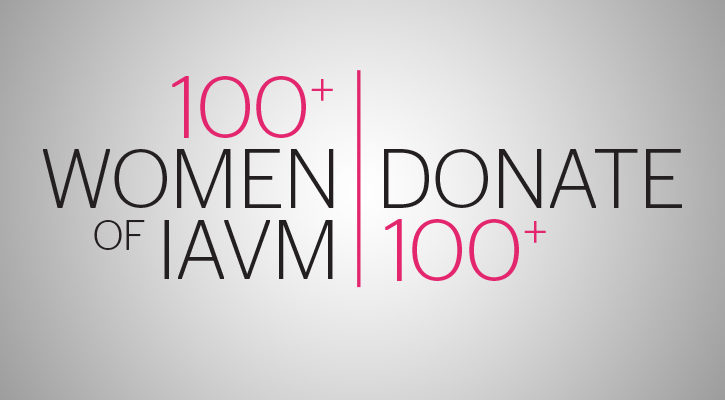 We did it! The 2017 100 + Women of IAVM campaign was a great success because of YOUR commitment to your IAVM Foundation. Your donations raised $11,000+ and made it possible for five women to attend sector conferences at VenueConnect17 and one woman to go to an IAVM school.
"The support and response for the 100 Women Campaign is overwhelmingly heartwarming. To know that together we have changed the professional lives of 6 women is so gratifying. When we come together we can do unimaginable and powerful great things!" stated Kerry Painter, CFE, CEM, CMP Assistant General Manager of Cox Business Center, IAVM Foundation Board of Trustee member, and champion of the campaign. Echoing her words is IAVM Foundation Board of Trustee, Chair Stephanie Curran, CFE, "On behalf of the Board of Trustees, we are extremely grateful for the continuous support so many of our members give. This initiative (or campaign) is one such example of members coming together to support your Foundation and the future of our industry. These tremendous things would not happen without you. Thank you!"
In its 35th year, your IAVM Foundation has funded several scholarships and internships for VMS, AVSS, VenueConnect, and Sector Conferences at VenueConnect. Through the continued support of our members, these scholarships and internships are made possible. Our success is your success and the success of the whole industry. Thank you for making a difference!