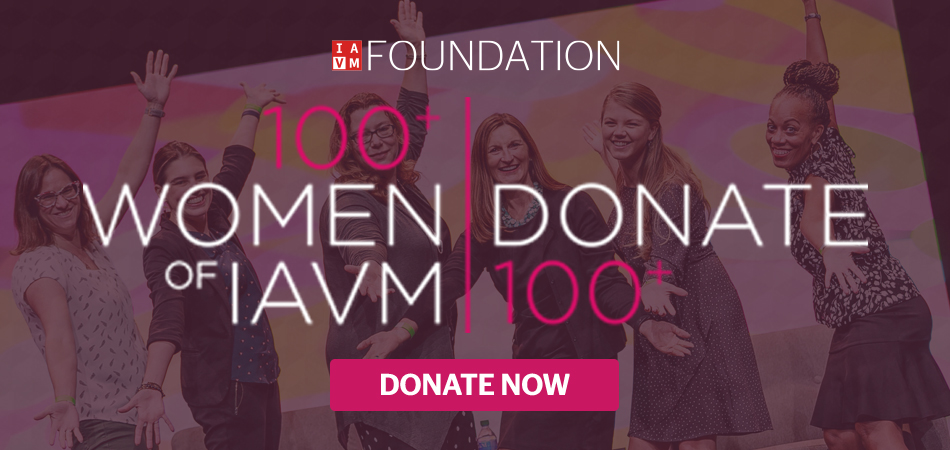 It makes me proud to see how close we are to meeting the 100+ Women of IAVM's 2021 goal. Because of our strong member commitment for the past five years, 35 scholarships have been granted to support and educate our industry women.
You have embraced this initiative time after time, and the results speak for themselves
So today, I ask one more time, if you have yet to give your annual donation or have never chosen this initiative, please consider today making that donation.
We are within $1600 of success. Together, as always we can make this happen! Donate Here!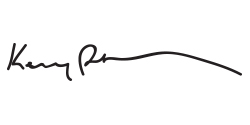 Kerry Painter, CVE, CEM, CMP
IAVM Board of Directors, 2nd Vice Chair
Thank you to the following who have donated to the 100+ Women of IAVM 2021 campaign:
Matt Balk
RV Baugus
Bill Bavirsha
Kim Bedier
Alexis Berggren
Jason Blackwell
John Bolton
Jana Brooks
Jim Brown
Danny Bryant
Gina Brydson
Kathryn Carlson
Stacey Church
Tom Cornwall
Robin Covington
Terri Cranmer
Sam Dores
Donna Dowless
Rosanne Duke
Mark Eddy
Adina Erwin
Cliff Flynn
Shura Garnett
Lori Garza
Maura Gast
Mark Gnatovic
Bobby Goldwater
Jim Greene
Mark Haley
Stacey Hall
Eric Hart
Ebony Hattix
Barbara Hubbard
Daniel Huerta
Christine Hunjas
Robert Hunter
Elizabeth Ishihara
Shelly Kleppsattel
Tammy Koolbeck
Abbie Jo Lady
Christopher Lamberth
Frantzer LeBlanc
Kate Lee
Joan LeMahieu
Joyce Leveston
Mary Lewis
Kimberly Mahoney
Michael Marion
Kimberly Marriott
Brad Mayne
James McCue
Carol Moore
Jennifer Norris
Carisa Norton
Kerry Painter
Julie Pazina
Michele Powell
Lynda Reinhart
Clifford Rippetoe
Christopher Russo
Eray Saban
Mich Sauers
Susan Sieger
John Siehl
Julia Slocombe
Zakiya Smith-Dore
Leslee Stewart
Barry Strafacci
Cheryl Swanson
Laura Sweet
Angie Teel
Karen Totaro
Lara Verdone
Beth Wade
Carol Wallace
Lori Wehmer
Robyn Williams
James Wynkoop