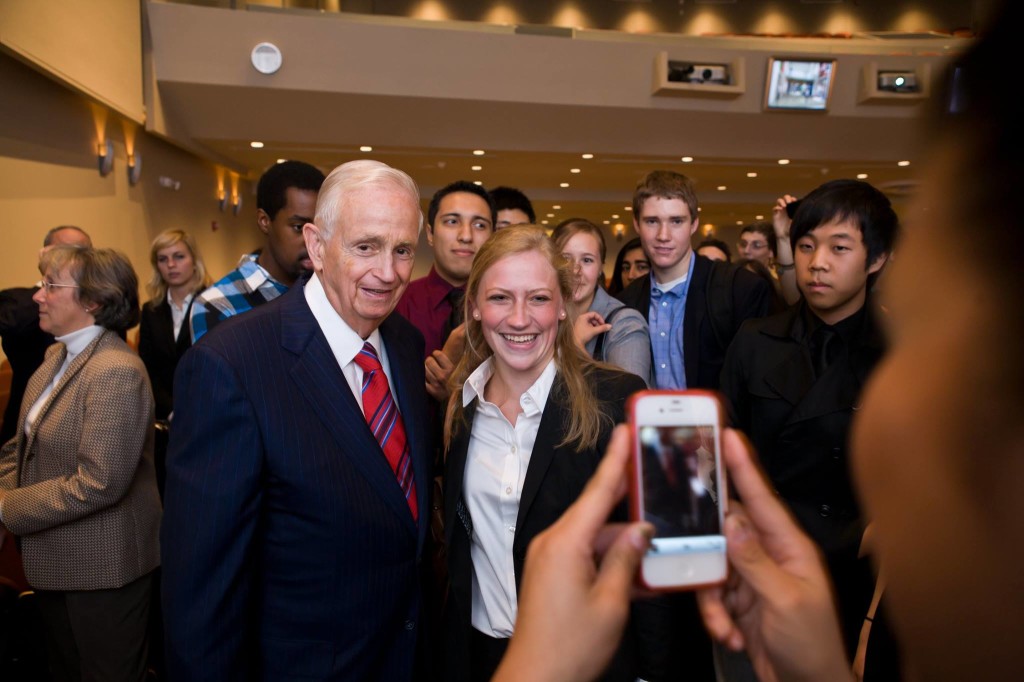 Bill Marriott is one of the most respected businessmen and leaders in the hospitality industry. His father taught him to achieve excellence in everything he does. When he was tapped to lead the namesake hotel company, he created his own 12 rules of success, which he shared on his blog yesterday.
1. Challenge your team to do better and do it often.
2. Take good care of your associates, and they'll take good care of your customers, and they'll come back.
3. Celebrate your peoples' successes, not your own.
4. Know what you're good at and keep improving.
5. Do it and do it now. Err on the side of taking action.
6. Communicate by listening to your customers, associates, and competitors.
7. See and be seen. Get out of your office, walk the talk, make yourself visible and accessible.
8. Success is always in the details.
9. It's more important to hire people with the right qualities than with specific experience.
10. Customer needs may vary, but their bias for quality never does.
11. Always hire people who are smarter than you are.
12. View every problem as an opportunity to grow.
"'Hire friendly, train technical' is the most important mantra in our HR manual," Marriott wrote in previous blog post. "I want passionate associates who go the extra difference to help a guest. I want associates whose enthusiasm for their hometown rubs off on guests. Guests know the difference between a forced smile and a genuine one."
These rules are applicable for any organization that wants to court success. Which one(s) do you follow the most?
(Image: Marriott International Facebook page)