Fitting for a program taking place on a college campus, when Russ Vandenberg, CFE, thinks of the IAVM Senior Executive Symposium (SES) that will be held on May 15-18 at Cornell University in Ithaca, New York, he thinks of the four-day school for senior-level venue managers and other individuals on a leadership track inside their organization in terms of college degrees.
"I had gone to the Venue Management School (VMS) and then the Graduate Institute (GI) and here comes the SES," said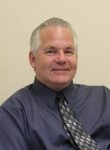 Vandenberg, chair of the Board of Governors for the symposium. "I knew at that point that if VMS served as an undergraduate degree, then GI served as a graduate degree in my mind and SES had to be the PhD for the industry."
After working his way through all three schools, Vandenberg graduated from SES in 2013. He began his Board of Governor chair service the next year and now sits as chair as he prepares for a seventh trip to Cornell. It is an experience he can't get enough of.
"Every year I gain something more," Vandenberg said. "I feel like I am a student all over again. You can't absorb enough of this stuff. I feel so fortunate to have gone those many years. That probably isn't the path for everybody, but when you believe in it so much you want to support it and give something back. I feel like that is my way of giving back to my association. I'm a cheerleader. I'm standing on top of the chair. For others who have gone through it, I haven't heard a single person say that they regretted going. Not one person has said it is a waste of time or money."
Carl Adkins certainly falls into that category. Adkins served as the long-time general manager of the Georgia Dome in Atlanta and will serve as executive director for three mega-events coming to Atlanta over the next three years, including the 2019 Super Bowl at the new Mercedes-Benz Stadium. Other major upcoming events include college football's national championship game in January 2018 and the college basketball Final Four in April 2020. Officially, Adkins is executive director of the Atlanta Football Host Committee. Much of Adkins' increased professional responsibilities has its roots in the SES.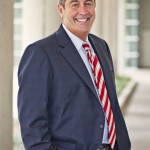 "SES was such an excellent program I actually attended three times," he said. "The first three years were so great that I worked hard to get on the Board of Governors so I could come back and go through the program again a few years later. Thanks to some term length quirks, I was fortunate enough to serve another three years including two years as Chair of the Board of Governors. I've always felt it was the best program in IAVM's arsenal of offerings. There is the Ivy League faculty, incredible setting, intimate classroom environment and time to get away from the day-to-day grind and really THINK. I would, and still do, tell folks they're missing out on something special if they haven't been."'
Vandenberg agrees that SES serves as the pinnacle of IAVM programming.
"IAVM did it right when they put this program together," he said. "They gave us an opportunity to put our skills to the test and apply it toward real-life experiences. Being in a small group was also very positive for me with just the interaction with students and the exchanging of ideas. That's what IAVM is about, as well."
Vandenberg has been in the industry since the 1980s and remembers those days when there was not a lot of professional education to be found in the industry.
"Other than district meetings, as they were called back then, and a few operational conferences, we really did not have a lot of programs around," he said. "VMS came along in 1987 and was something I could not wait to do. I applied for a scholarship out of our district and fortunately was awarded it to go. Once I got a taste of seeing what others could do and how they did it, I was hungry and couldn't wait for the next year. I am looking at the certificate on my wall right now. I graduated June 6, 1991."
This year's SES will have as the theme Leadership Culture For The Future. There will be focus on Diversity in the Workplace, Ethical Dimensions of Leadership, Loyalty & Brand Management, and Applied HR Strategies.
"The caliber of instructors is incredible," said Vandenberg, general manager of the Seaside Civic & Convention Center in Seaside, Oregon. "You are in a setting with 50 to 75 senior executive and I don't mean senior as in senior citizen but as in classifications. We're talking fellow general managers and assistant general managers. It is not limited to that, either. There are a lot of people that work in other areas of facility management. It is sort of a final frontier as far as I am concerned for public facility managers. You don't get better than this."
Actually, you might. Vandenberg and his peers have often chatted about what really could be next on that distant frontier of learning.
"What's beyond this?" he asked. "Everybody says, we don't know, but people are starting to get hungry again for this kind of education. A lot of people like me who have gone through it wonder what is on the horizon. Why limit ourselves?"
For now, though, there is a March 15 deadline for applications to be accepted. Others will be honored later if space is still available. For more information, click here.
IAVM wishes to also acknowledge others who take their valuable time to serve on the Board of Governors to help promote the very best in industry education. Those individuals are Lisanne Lewis, CFE – Vice Chair; Kathy Lowrey – Past Chair; Paul Broadhead; Kim Gallucci; Michael Garcia, CFE; Michael Johnson; Bill McDonald; and Anne Wheat, CVP.