When current IAVM members begin voting on May 19 on the One Member, One Vote initiative, former IAVM chair Robyn Williams, CFE, knows how she will cast her lot. Her vote will look different than it did three years ago.
"Although I voted against the initiative brought forward in 2014, I support the One Member, One Vote that is coming before the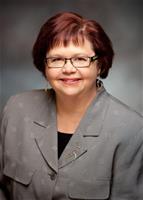 membership now," said Williams, executive director of the Portland'5 Centers for the Arts. "My past concerns were primarily around who could serve as Chair of the Association and those concerns have all been addressed with the minimum years of senior venue management experience and CFE requirements. I believe our Association will only grow stronger with a vote that is more inclusive and includes our Allied, Honorary, Retired and Associate members. The fear that we are moving away from being a professional association toward a trade association seems unfounded to me and history seems to have proven me right."
The initiative coming up for a vote by members follows extensive study, review and open discussion over the last two years, at which point the IAVM Board of Directors voted unanimously to bring forward proposed changes to the bylaws that would make the Association more inclusive and diverse in its decision making. As a means to incorporate the perspective of all IAVM members, these changes would allow every member of IAVM equal opportunity to engage in the Association through the right to vote. These proposed changes must be approved by two-thirds of the current voting members of IAVM.
"I remember the 'early' days where those of us not in the top position at our venue had to sit at special tables in the rear of the room," Williams said. "I remember the pushback against allowing anyone in venue management to become a member regardless of their position in a venue. And, I remember the fear of allowing faculty members and students in as members.
"Now that we all sit together with venue staff from all levels of our organizations and we have students participating on panels and faculty members writing our textbooks and Allied members serving on all committee types, you know what changed? We just got better, smarter and more professional in how we do our jobs. I believe this change will allow us to continue doing just that. If we really value our members, they should have a voice in our organization.
"That is why I am supporting the One Member One Vote initiative."
For more information about the One Member, One Vote initiative, please click here.