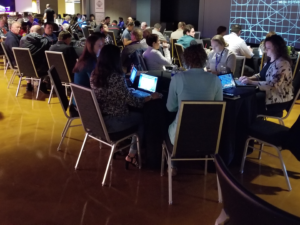 Mark Herrera, IAVM director of education, was joined by Paul Villotti, vice president at FP&C Consultants in Kansas City, to lead the staff of the Minnesota Vikings and U.S. Bank Stadium through security steps as the venue already begins its year-long countdown toward hosting the 2018 NFL Super Bowl.
Herrera said that the two staffs were trained on situational awareness, including exceptional focus, performance, and control in extreme situations, along with crowd management smart practices.
Billy Langenstein, the venue's director of guest services, worked to bring the training to the venue to assure staff and guest safety through ongoing training.