Mark Haley, president of Smart City Networks, knows that a busy trade show floor does not have to be a chaotic one when it comes to the use of mobile devices that often create a bad experience for those who spend precious dollars to be part of a major trade show.
"As technology takes on new formats and new challenges, it also challenges some of our business models that we have in place," said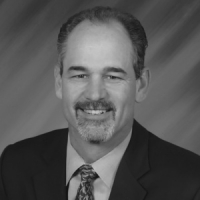 Haley, who will present a session at VenueConnect called "Venue Chat: Working with the FCC: Common Sense Rules for Wi-Fi in Public Venues," on Tuesday, August 8. "Wireless in particular has been kind of the wild west out there on the trade show floor."
To counter the situation, IAVM has successfully worked with the Federal Communications Commission (FCC) to establish, and approve as an industry best practice, Common Sense Rules for Wi-Fi usage in public assembly venues.
The work was done as part of the Communication Security, Reliability and Interoperability Council (CSRIC). The CSRIC is a Federal Advisory Committee that provides recommendations to the Commission regarding best practices and actions the Commission can take to ensure optimal security, reliability, and interoperability of commercial and public safety communications systems.
The CSRIC's Working Group 9 was tasked with developing, for CSRIC's consideration, recommended best practices for promoting enhanced security for networks and devices utilizing Wi-Fi spectrum bands. Members of the Working Group included representatives from various industries, including telecommunications providers, higher education, wireless equipment manufacturers and the events industry.
In addition to IAVM President/CEO Brad Mayne, CFE, others from IAVM's Wi-Fi Coalition who participated in the Working Group included Scott Craighead, Vice President of Exhibitions and Events for the International Association of Exhibitions and Events, Mark Sims, Chief Information Officer at the Javits Center, and Haley.
"The Enforcement Bureau within the FCC interpreted the rules regarding radio jamming to include the access points of a wireless network," Haley said. "They broadcast a signal just like a radio or radio station. Smart City and others in the industry (hotels and other convention centers) were cited by the FCC for utilizing the 'deauthentication' containment features that are standard network management features built into FCC approved wireless equipment. They claimed that we were 'jamming' other rogue devices to force them to buy our services. Obviously, we disputed that).
"This is the first initiative within the industry to try to put some basic rules around it. Some of it was forced by the FCC's activities, but some of it was just needed to help manage the trade show floor with all these tens of thousands of devices that are coming onto the show floor."
It is an initiative that Haley said impacts the convention center world the most.
"Convention center exhibit halls are the largest example of BYOD (Bring Your Own Device) and the Enforcement Bureau's ruling only told us what we couldn't do in terms of network management," he said. "The route we (IAVM) took was to work through the policy making side of the FCC to get blessing on what we could do to manage the wireless environment of the convention space."
Haley said that that "just like there are rules on the floor about no helium balloons and popcorns and different rules," that the group wanted to establish some rules that made sense and would offer an opportunity so most people could connect as easily as possible while at the same time understanding that there have been disruptions and fellow exhibitors were disrupted.
"I think it's just the start of trying to establish some basic rules and how to handle technology moving forward in these very congested and very dense spaces at convention centers," Haley said.
Haley cited as a primary disruption example when an exhibitor might bring a wireless device to broadcast from his booth.
"They will broadcast not knowing the situation," he said. "They have this wireless, rogue device broadcasting at its highest power. It will interfere with other exhibitors around them. That's really the biggest challenge that we have in trying to fight back and make sure that others aren't being disrupted become someone either doesn't want to follow the rules or because they don't understand how technology works and they don't know that they're doing that. That's the biggest challenge we have is to put some organization and rules out there that people can understand when things like this happen. It's really interference."
The best way to create understanding, of course, is education, which is why Haley is happy to be presenting.
"In terms of rules, it's really just about education and knowing what devices you're bringing on to the trade show floor and also educating the show manager because these are exhibitor rules they must understand in going over with exhibitors," he said. "We as a company are not going in to a trade show to try to police the show floor. It's not our space. That's why we wanted to have these accepted throughout the industry."
For now, Haley said that in addition to broadcasting the level of the broadcast is also a problem.
"Too high a level is bad," he said. "It is as if you had a boom box in the middle of the show floor and turned it up to the highest level that you wouldn't be able to hear for 20 booths around you."
The objective of the FCC CSRIC Working Group 9 on "WiFi Security" can be found on page 5 of the final report at the link below. The approved Common Sense Rules can be found on pages 20-22 of the final CSRIC Report at this link.