Event industry veteran Paul Sergeant announced the formation of Paul Sergeant Events Pty Ltd (PSE), a Melbourne-based management company specializing in securing and promoting niche events in Australia. Sergeant, former head of several major Australian and international venues including Wembley Stadium, Qudos Bank Arena (formerly Allphones Arena), Suncorp Stadium and Etihad Stadium, believes "there is an array of quality, niche event content around the world that is seeking to expand beyond its own boundaries but doesn't necessarily have the resources or knowledge to take on a move into Australia" and has set up PSE to do just that.
Another core function of the organization is providing advisory services to the right's owners of fringe sports' events and venues within Australia who often require a helping hand to support their growth.
Sergeant stepped down from his role as CEO of Melbourne's Etihad Stadium in 2016 and in forming PSE has brought together a team of experts that include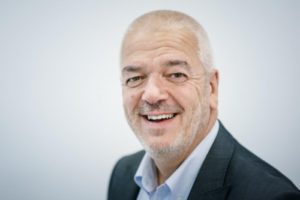 CFO Chris Charleson, Head of Commercial Sarah Brady, and Head of Operations Glen Rainsbury. "I've always worked on the basis that you need to know where the talented people are and these people are among the best in the industry here in Australia. Chris, Sarah and Glen are highly respected across the sport and entertainment business internationally. They know what they're doing, have immense experience and aren't afraid to roll up their sleeves and make things happen," Sergeant said.
The experience of the PSE team is spread across the world. Sergeant was the former boss of Wembley Stadium and Millennium Stadium in the UK, as well as Suncorp Stadium, Allphones Arena and Etihad Stadium in Australia. Charleson, a chartered accountant, was the former COO/CFO of Ticketek and Nine Events based in Sydney while Brady headed up many consumer business and sport presentation departments at an array of sporting clubs including the Brisbane Lions, South Sydney Rabbitohs and GWS GIANTS. Rainsbury has held a combination of sales and operational roles at Brisbane Entertainment Centre and The Gabba as well as with the Royal Horticultural Society with the Chelsea and Hampton Court Flower Shows in London.
Collectively, the PSE team has the commercial and operational experience of dealing with more than 10,000 major events across a 37-year period, including indoor and outdoor sporting events, concerts, religious gatherings, festivals, functions and conferences.
More recently, the PSE team formed the core management team that proved to be a major success at Etihad Stadium in Melbourne. "During the three and a half years we worked together we secured and successfully delivered a vast array of massive international events including the world record breaking UFC193, Australian Speedway Grand Prix, Edinburgh Military Tattoo as well as concerts by Coldplay, Adele, The Foo Fighters, Taylor Swift and many others," Sergeant said.