The Shaw Conference Centre (SCC) in Edmonton, Alberta, Canada announced the appointment of Richard Wong to the position of general manager. The move became effective on November 6.
"We are excited to welcome Richard to the EEDC family as the new general manager of the Shaw Conference Centre," said Brad Ferguson, president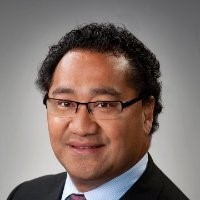 & CEO, Edmonton Economic Development Corporation. "Richard brings an exceptional history of leadership experience, augmented by deep community involvement and passion for our city. I am confident the Shaw Conference Centre will continue to thrive and grow under his leadership."
"It's an honour to be trusted with the public stewardship of one of the city's most iconic assets," Wong said. "I look forward to joining the world-class team who has positioned the Shaw Conference Centre as a premier convention facility and community destination for over 34 years."
Wong comes to the Shaw Conference Centre with more than 30 years of experience in the venue, event management and hospitality sector. He has previously held executive roles with Nova Hotels, Travel Alberta and Sutton Place Hotels Group.
Wong is proud to call Edmonton home and this is reflected through his many contributions to the community. He has previously served on the boards of the Edmonton Destination Marketing Fund, Edmonton Downtown Business Association, Edmonton Economic Development Corporation, Edmonton Oilers Community Foundation, Edmonton Police Foundation, and more.