Venue Management Association (Asia and Pacific) Limited, held its Asia – Pacific Venue Industry Congress from May 20-23, in Auckland, New Zealand, where the association dispensed a number of awards and recognition to industry professionals.
In addition to the awards, the VMA recognized 13 individuals who attained their Accredited Venue Manager (AVM) designation, a mark that recognizes venue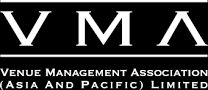 industry practitioners with extensive industry experience skills and qualifications.
Also, IAVM's Certified Venue Executive (CVE) designation was bestowed upon 21 individuals who now hold the internationally prestigious rank.
Other awards:
Lifetime Achievement Award
Sally Arch, General Manager
Adelaide Entertainment Centre & Coopers Stadium at Adelaide Venue Management Corporation
2018 Venue Professional of the Year
Darren Burden, Chief Executive
Vbase
2018 Allied Professional of the Year
Jim Fidler, Director
Secure Events and Assets
2018 Young Achiever of the Year
Nicola Drummy, Event Project Manager
Melbourne & Olympic Parks