Monday, July 23rd's kick-off performing arts session, The History of Theatre in Toronto, is the seventh installment of ASTC Presents The History of Theatre and is a do-not-miss session. Be there for the humorous and informative history of development, and sometimes demise, of theatre buildings in our host city of Toronto. Continue your fun and edification at a meet-and-greet with Robert Long and Scott Crossfield in the Business Lounge on the trade show floor. Get a picture and autograph with Professor Long and Professor Crossfield while you're there.
Let's just say that after sitting in on this session at the Performing Arts Managers Conference last year in Chicago, I can personally attest to the educational and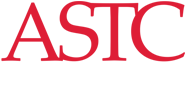 entertainment value of this particular presentation. Rob and Scott work incredibly well as a pair and keep the presentation moving at a brisk pace while dropping in nuggets of information simply not found anywhere else.
Both gentlemen know their history quite well, and some of the visuals they bring out from some venues decades old will impress all attendees. I highly recommend and urge really anyone's attendance at the session to help get IAVM's outstanding series of education meetings off to a bang.
You will definitely learn a thing or two while having quite a few chuckles along the way courtesy of Robert and Scott!