By R.V. Baugus
You take the home field advantage. Really, we don't want it. Take it, please.
Strange giveaway, right? Turned out not to be with the scintillating World Series that just concluded with the Washington Nationals downing the Houston Astros, 6-2, to capture the franchise's first championship as the Nationals.
So about this home field deal. It seems that history was made when Houston's Michael Brantley went down swinging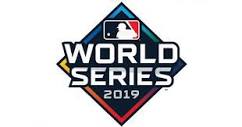 to end the game and send the Nationals' players and coaches onto the field at Houston's Minute Maid Park to begin the championship dogpile on the pitcher's mound.
Aside from the franchise taking the championship home to the nation's capital, the series was the first in Major League Baseball history where the visiting team won every game. Every game. The Nats captured the first two at Minute Maid to get an early advantage as the series shifted back to Nationals Park in Washington, D.C. There, the visiting Astros went on a surge and swept all three games to send the series back to Texas for what local fans surely thought would be a clincher with Houston now leading the series, 3-2.
Alas, the odds continued for the visiting team with Washington overcoming the deficit to win it all in seven games.
Want some strange but true stats? For the first time in MLB history the road team went 7-0 in the World Series. Just two other World Series — the 1906 and 1996 editions — saw the road team win the first five games, but never has the first six or even all seven been won by the visiting team.
The jitters usually come for road teams in most sports. Could this have been an instance of the home team pressing too hard? Who knows, but the Nationals averaged 7.5 runs per game in Houston while averaging a paltry 1 run at their home stadium. On the flip side, Houston averaged 6.3 runs per contest on the road while getting just 2.8 runs at home.
Home field is more of a statistical advantage in basketball and football, but in baseball the home team still wins approximately 54 percent of the time. Crazy!
Lastly, and most boggling, is that MLB, NBA, and NHL have combined for more than 1,400 best-of-seven postseason series, with this Houston-Washington tussle the first time the road team has won seven games in any of those series.
Al Michaels coined "Do you believe in miracles?" when the U.S. hockey team beat the Soviet Union in the semifinals of the 1980 Winter Olympics. Well, statistically speaking, we just had another miracle that played out on a baseball diamond.
Home field, anyone?