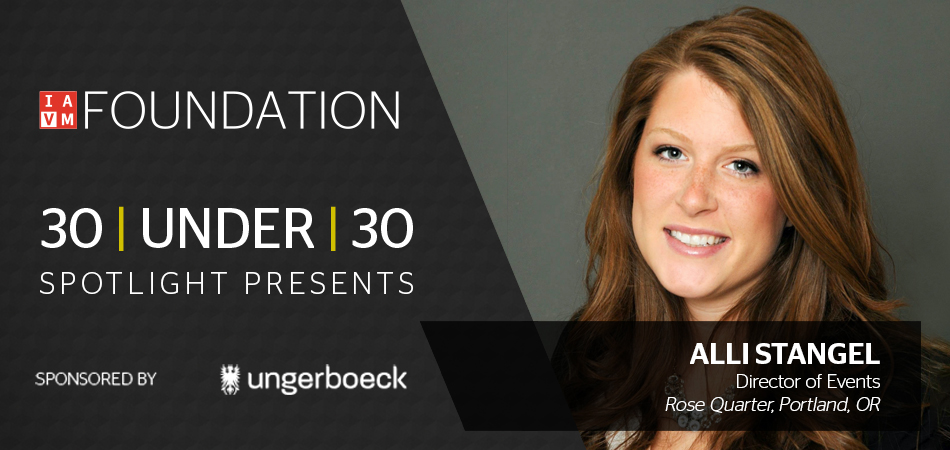 Your Foundation Proudly Presents
The 30|UNDER|30 Class of 2020 Spotlight
Sponsored by Ungerboeck
Alli Stangel
Director of Events, Rose Quarter, Portland
Alli Stangel, Director of Events at the Rose Quarter in Portland, Ore., oversees the Event Management team and the activation of its two arenas: Moda Center and Veterans Memorial Coliseum. Previously, Stangel pioneered innovative ideas using the unique campus spaces, mentoring the next set of industry leaders through an internship program and finding new ways to support the ever-changing needs of clients. She now leads the Rose Quarter's Return to Business Taskforce, re-imagining what the business can look like as live events return.
In such a heavy time where there was little positive news, the notification of being chose was such a wonderful surprise that made me feel extremely proud and centered my passion for our industry despite the uncertain circumstances.
Join your Foundation in congratulating Therese on being honored as one of the 30|UNDER|30 Class of 2020 and don't forget to come back each Thursday as we spotlight another honoree!