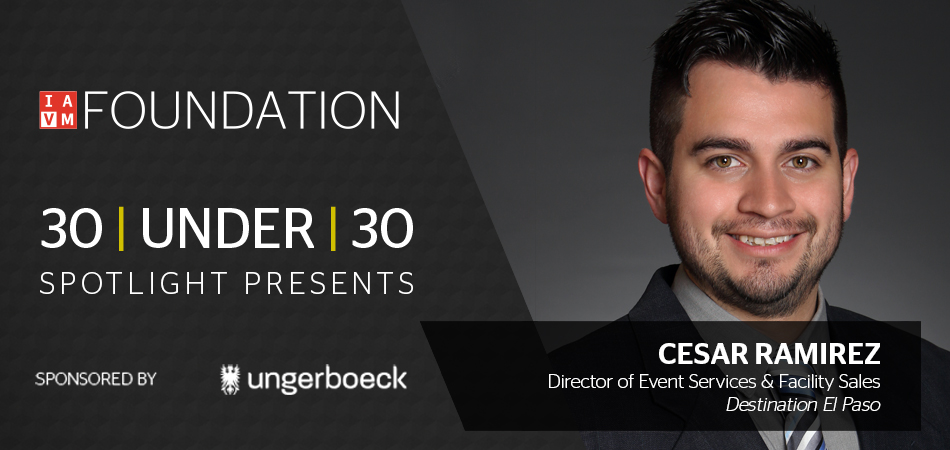 Your Foundation Proudly Presents
The 30|UNDER|30 Class of 2020 Spotlight
Sponsored by Ungerboeck
Cesar Ramirez
Director of Event Services & Facility Sales, Destination El Paso
Cesar Ramirez, is currently the Director of Event Services & Facility Sales at Destination El Paso in El Paso Texas. His interest in the industry came through a love for music and live shows. After graduating from UTEP with a Bachelors in Commercial Music and then his Masters of Business Administration in 2017, he was fortunate enough to begin his journey with Destination El Paso which led him to my current role. He looks forward to many more opportunities within the industry that will allow him to continue to learn and grow as an industry professional.
"When I received my notice, I was very happy and excited, not only due to the fact that I felt a huge sense of accomplishment, but also it was good news amongst all the bad. After all the bad news through the current situation, it was nice to hear something positive and know there was still something to look forward to and be proud of."
Join your Foundation in congratulating Cesar on being honored as one of the 30|UNDER|30 Class of 2020 and don't forget to come back each Thursday as we spotlight another honoree!