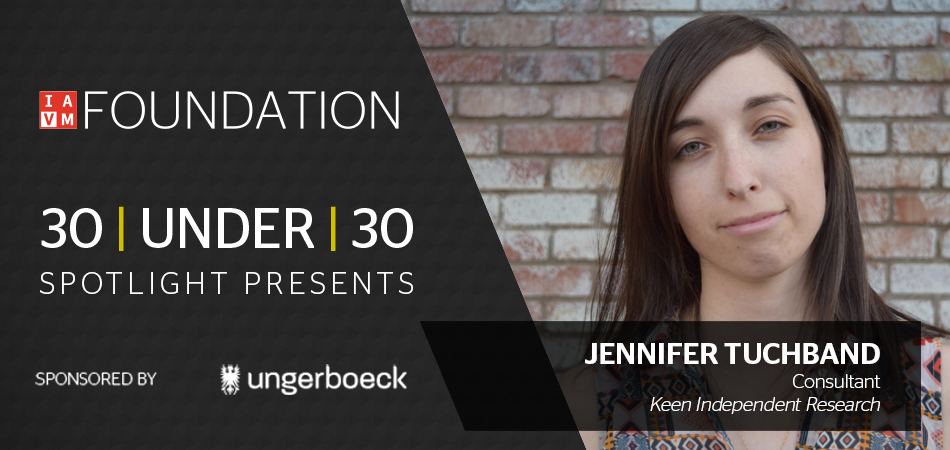 Your Foundation Proudly Presents
The 30|UNDER|30 Class of 2020 Spotlight
Sponsored by Ungerboeck
Jennifer Tuchband
Consultant, Keen Independent Research
Jennifer Tuchband is a Consultant at Keen Independent Research. She joined Keen Independent Research after completing her MFA in Arts Entrepreneurship and Management to help the arts thrive in communities and venues throughout the country. She has played a pivotal role in feasibility and management studies for cities such as Phoenix, Arizona and Waco, Texas as well as venues including the Denver Performing Arts Complex, Wheeler Opera House, Ent Center for the Arts, May Bonfils Staton Theater and JCC Mizel Arts and Culture Center.
I was ecstatic to be named a recipient of the 30 Under 30 Award this year. While I was grateful that my boss, Steve Bedard, had the confidence in my abilities to nominate me for this honor, I was also grateful to IAVM for announcing the awards and injecting a small slice of normalcy in the midst of the current pandemic. These are trying times for our industry with many organizations in turmoil due to cancellations and associated cutbacks that could serve to reduce the opportunities available to young managers in the short-term future. I look forward to a time when the Class of 2020 can together grow the skills needed to help our industry weather these times and thrive in the future.
Join your Foundation in congratulating Therese on being honored as one of the 30|UNDER|30 Class of 2020 and don't forget to come back each Thursday as we spotlight another honoree!