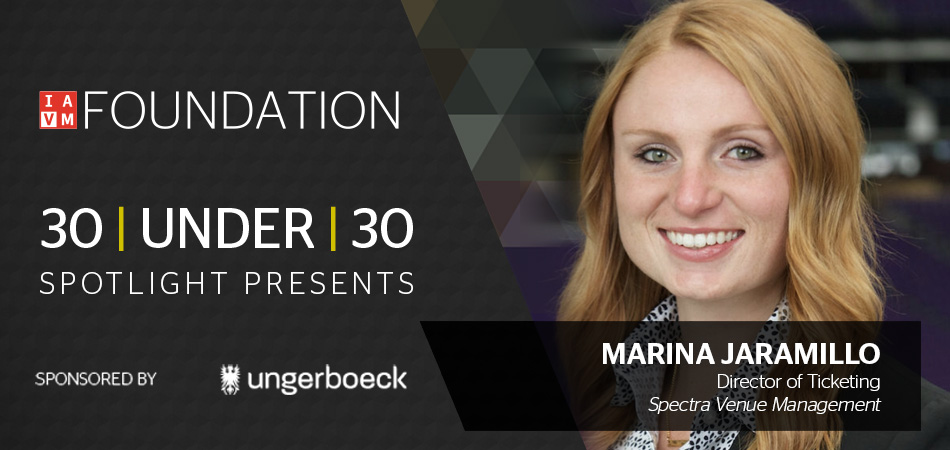 Your Foundation Proudly Presents
The 30|UNDER|30 Class of 2020 Spotlight
Sponsored by Ungerboeck
Marina Jaramillo
Director of Ticketing, Spectra Venue Management
Marina Jaramillo is passionate about and finds deep fulfillment in working in the Ticketing Industry. Whether it's building shows, managing on-sales, greeting customers, implementing policies and procedures, or traveling to assist other venues; she relishes the opportunity to provide a positive experience to promoters, guests, and employees.
Having worked at an array of venues, she takes pride in being courageous and innovative with each new task various markets bring. Like many, she doesn't believe she chose the dream of working in the entertainment industry, rather the dream chose her. Marina strives to perpetually impact the future of the Ticketing and Event Industry by driving strategy and innovation.
"After a challenging few months, being named to the 30|UNDER|30 Class of 2020 was a positive reminder that hard work and determination always matter in the long run to accomplishing and achieving your goals."
Join your Foundation in congratulating Marina on being honored as one of the 30|UNDER|30 Class of 2020 and don't forget to come back each Thursday as we spotlight another honoree!