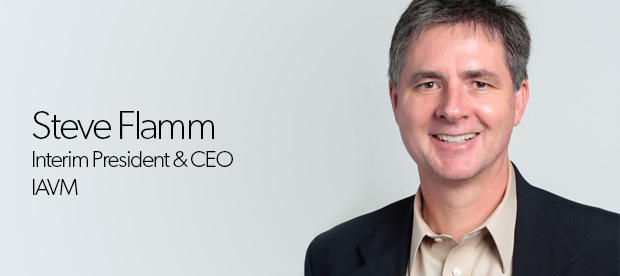 It is a privilege and an honor to serve this association in my new capacity as interim president and CEO. Please know I admire and greatly respect the passion IAVM members have for this industry. My promise to you is that I, and your talented staff team, will meet this latest challenge and continue to move the association forward.
Our primary area of focus will be to make our existing programs the best they can be. Our initial goal is to have IAVM reach two "Best Ever" milestones in the coming months. The first milestone target is that AVSS, our safety and security academy, will generate the highest total revenue in the 10-year history of the program. Secondly, PAMC is on track to reach its highest total revenue in the 24-year history of the program. These accomplishments are vitally important to us, as success has a way of building confidence, creativity, and morale, which are all qualities that enable us to better serve you.
Two additional areas of focus will be the exciting new efforts we have with the branding and conference strategy initiatives. The results of these initiatives will be presented at VenueConnect 2016 in Minneapolis. The entire staff team is excited about sharing these initiatives and the potential they have in driving IAVM's future.
I appreciate the vote of confidence and support our team has received from the IAVM Board of Directors. We also want you, the members of IAVM, to know that we are committed to serving you and to continue to move this association forward.