AEG Facilities recently received the 10th annual Los Angeles County Green Leadership Award for its "Next Level Sustainability" campaign at the city-owned Los Angeles Convention Center (LACC).
AEG Facilities was honored in the business/private sector category at the County of LA Board of Supervisors meeting during Earth Week. This award is the second sustainability recognition it has received in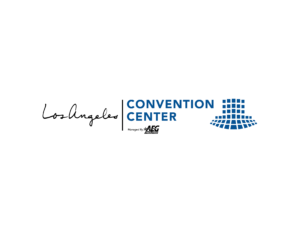 2018 for managing the LACC, following the Governor's Environmental and Economic Leadership Award (GEELA) in January.
"The County's Green Leadership Awards honor commitment to environmental sustainability and remind us that we have to take steps, as individuals, to educate the next generation in ways they can reduce their carbon footprint," said Supervisor Sheila Kuehl, Chair of the Board of Supervisors.
The "Next Level Sustainability" program was established to reduce the LACC's carbon footprint, and elevate and expand the LACC's sustainable practices across five areas – waste/recycling, energy/climate, water, purchasing and education/communication.
More than 30 environmentally friendly practices and procedures were implemented. Highlights include:
•Diverted 7.3 million pounds of construction and demolition waste from the landfill by educating event management, exhibitors, and contractors on more sustainable practices
•Replaced 2,146 LED lamps in all exhibit halls that is projected to save one million kilowatt hours per year
•Installed 710 low-flow 1.28 GPF toilet units, projected to decrease toilet water use by 20-25%
•30,000 square feet of turf were replaced with drought-tolerant landscaping, saving an estimated 320,000 gallons of water per year
•Executed sustainable product purchasing that now accounts for 80% of all ongoing consumables
"We hope to share our achievements with the community as a means of motivation and encouragement to keep working hard towards environmental protection and sustainability," said Brad Gessner, senior vice president and General Manager at the LACC. "We are honored to be recognized by LA County and excited to continue to make our facility more sustainable."