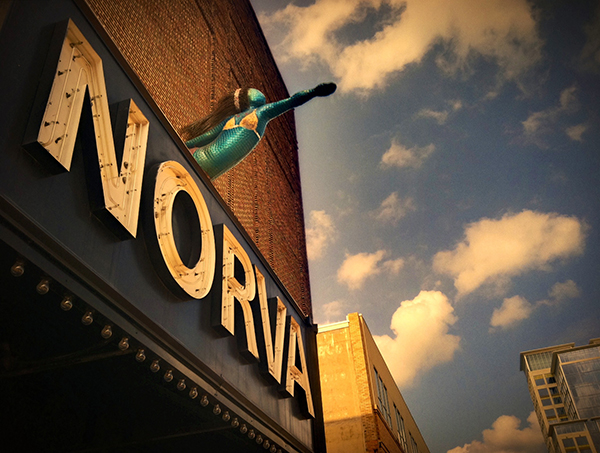 AEG Live has acquired two historic theatres in Virginia—The National Theatre in Richmond and The NorVa Theatre in Norfolk.
Located in downtown Richmond, The National is an Italian Renaissance-style theatre built in 1923 and was added to the National Register of Historical Places in 2003. The 1,500-capacity venue underwent a full restoration in 2008 at the cost of $15.6 million. Hosting 150 events annually, The National sits blocks away from the campus of Virginia Commonwealth University.
Newly established offices at The NorVa will provide AEG Live a strategically located regional office under the leadership of the prior owners and management with industry veterans, Bill Reid and Rick Mersel. AEG Live's Mid-Atlantic regional office will serve as a critical component and base of operations for touring and additional venue opportunities.
"We are fortunate to have acquired these two incredible historic and important theatres that will join AEG Live's portfolio of elite venues," said Jay Marciano, CEO of AEG Live. "We are also privileged to now have the opportunity to work with Bill Reid and Rick Mersel as part of our AEG Live team. Their experience in the industry and this marketplace in particular will benefit both our organization and the guests who attend events in the theatres."
Originally opened in 1917 as a vaudeville theatre and later as a movie theatre, The NorVa was fully renovated and restored in 2000. The 1,500-capacity venue is located in downtown Norfolk, Virginia's second most populated city. Added to the National Register of Historical Places in 2000, the music venue hosts 150 events annually and is consistently ranked as one of the nation's top concert nightclubs by Pollstar and was recently voted No. 1 "Best Club" in the 2013 Rolling Stone readers' poll.
"While both Norfolk and Richmond have proven to be active live entertainment markets, our new association with AEG Live will further establish these special theatres as 'must play' venues in the region," said Bill Reid, vice president of AEG Live. "Having the ability to book these venues alongside AEG Live's other well regarded properties, in addition to taking advantage of AEG Live's well-established and deep artist relationships, will truly benefit all of our guests."
(Image: The NorVa Theatre)