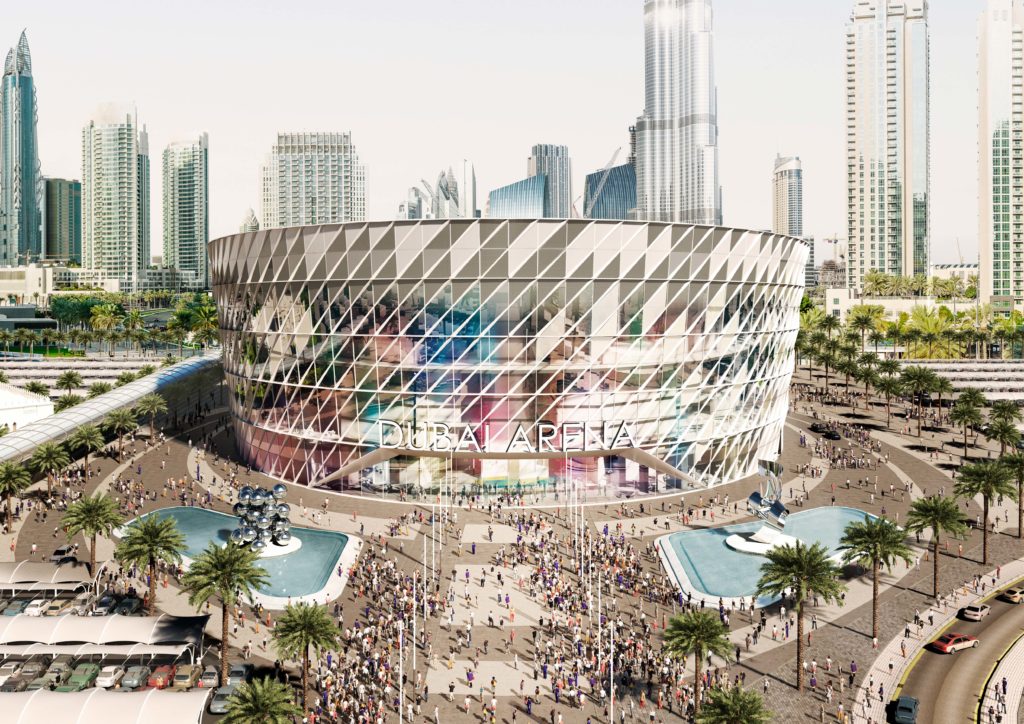 AEG Ogden, part of the world leading Anschutz Entertainment Group (AEG), has overnight added to its growing network of entertainment arenas and theatres.
AEG Ogden, part of Anschutz Entertainment Group (AEG), announced it will manage the new, state of the art 20,000 seat Dubai Arena when it opens in 2018 for Meraas, a Dubai-based holding company with operations and assets in the United Arab Emirates, and would provide experienced operator input into the design of the venue.
Company Chairman and CEO Harvey Lister said AEG Ogden was excited to be working with Meraas to deliver an innovative world class, NBA standard arena that will put Dubai on the international entertainment touring circuit and make a major contribution to the Emirate's continued development as a major tourism destination.
"Meraas has established itself as a key innovator in the UAE and is to be commended for strengthening Dubai's global position through redefining industries in the property, hospitality, retail, healthcare, leisure and entertainment sectors," Lister said. "Dubai is strategically positioned to capitalize on acts coming out of or flying to Europe via AEG's established network of venues in Australia and Asia.
"Dubai Arena joins AEG Ogden's growing network in the Asia Pacific region which includes arenas in Sydney, Brisbane, Perth and Newcastle and three in China, convention centres with entertainment theatre inclusions in Sydney, Brisbane, Cairns, Darwin, Kuala Lumpur and Oman, plus the 52,000 seat Suncorp Stadium in Brisbane and will be a valued addition to AEG Facilities' family of 130 plus iconic venues worldwide.
"It will also strengthen AEG's position in the Middle East where stage one of the US$1.5 billion Oman Convention and Exhibition Centre opened last month and work is proceeding on stage two which includes a 3,200-seat theatre."
Dubai Arena will be the only all-purpose indoor air-conditioned arena of its size in the region and will boast an advanced infrastructure allowing it to accommodate mega-events.
The venue is designed to have automated malleable seats which enables the arena to transform according to the scale of the event being held, no matter how small or big it is. It will also be able to host large scale weddings requiring extremely grand decorations and unconventional set-up which cannot be accommodated elsewhere. The project will attract distinctive and unique events that will appeal all audiences and will allow Dubai to be included alongside other key international cities such as London, Sydney and New York in hosting major touring events.
The project management contract for the destination was awarded to DXB Entertainment PJSC, who are responsible to oversee the design and construction of Dubai Arena.