By Dennis Dennehy
AEG Presents, a global leader in concert promotion, artist development and venue management, announced that Scott Holtz has joined its Global Touring and Talent division as Vice President, Ticketing Strategy. In this newly created position, Holtz will help expand ticketing strategy and revenue generation efforts across all ticketing platforms, using the latest technologies to make nimble and strategic real time pricing decisions in an effort to maximize revenue for the division's touring artists.
"Adding Scott to the team brings us to another level in terms of super-serving our artists," said Gary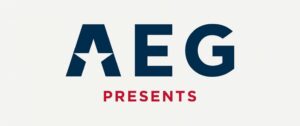 Gersh, President of Global Touring and Talent, AEG Presents. "His talents, experience and insights are going to be critical in reshaping the way musicians who work so hard to entertain their fans night after night are compensated for their efforts."
Holtz brings over 18 years of event ticketing experience to AEG Presents, both on the venue and promoter sides. He joins the Global Touring and Talent team after spending the last nine years at Live Nation, where he was most recently Vice President of Pricing and Distribution, based out of New York. During his time in that position, he was responsible for driving tens of millions of dollars in increased revenue in markets across the northeastern United States, including Boston, Philadelphia, and New York.
"I am excited to be joining the AEG Presents team and look forward to working with all of the talented individuals that have a hand in the world class events and tours produced by this organization," Holtz said. "As our business looks to a new future and greater opportunities post-pandemic, I hope to bring some new perspectives on ticketing strategy to help increase overall revenue."
A pioneer in the implementation of dynamic pricing strategies and revenue growth, Holtz's background also includes positions at the Arena at Harbor Yard in Bridgeport, CT, Mountain Laurel Center for the Performing Arts in Bushkill, PA, Wells Fargo Arena in Philadelphia, and Princeton University, where he implemented the school's current centralized box office operation. Holtz will continue to be based out of New York.
Dennis Dennehy is Chief Communications Officer for AEG Presents.