TheatreDNA announced the hiring of IAVM member Alex Hargis as Principal to expand the firm's operations consulting services along with the promotion of senior team members Keith Gerchak and Lars Klein to the role of Principal. The new leadership positions will allow TheatreDNA to expand its capabilities and capacity to serve a wider range of clients going forward.
"As we continue to focus on serving our clients in new and ever inspiring ways, we're excited to honor the dedication and decades of experience that Keith and Lars possess by promoting them to Principal," said Michael Ferguson, Founding Principal of TheatreDNA. "We're also thrilled to have Alex join the team. The practical theatre management experience he brings will help us better inform and empower architects and owners on future projects."
Keith Gerchak, AIA serves as TheatreDNA's principal theatre designer and is a registered architect who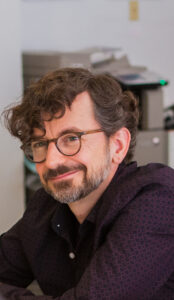 has specialized in performance venues for the last twenty years, both as an architect and as a theatre planner and designer. He's also a professional stage and television actor and screenwriter, giving him unique perspectives and insights into performance and studio environments. Keith's notable projects include the Colburn School Expansion, the Greek National Opera House, Stavros Niarchos Foundation Cultural Center, the Natural History Museum of Los Angeles Performance Theatre, and the Musco Center for the Arts at Chapman University.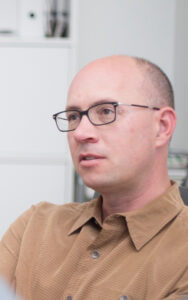 Lars Klein, ASTC is a project manager and theatre equipment systems designer for TheatreDNA, bringing over twenty-five years of experience in the building and designing of theatres and concert halls. His depth of venue design knowledge is extensive due to his experience as a rigging designer, installer, and an acoustician. Lars' significant projects include the Facebook MPK 21 "Museum" event and broadcast center, Golden State Warriors Chase Arena, Harpa Concert Hall and Conference Centre, the Renee and Henry Segerstrom Concert Hall and Samueli Theatre, and the Denver Center for the Performing Arts Wolf Theatre renovation.
Alex Hargis is a venue management executive with nearly twenty years' experience in event operations,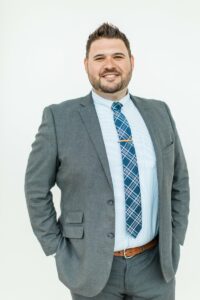 performing arts management, and brand development. His responsibilities as a Principal for TheatreDNA will include performing arts operational consulting and owner's representation. He'll also lead the firm's marketing and business development efforts. Mr. Hargis is a member of the International Association of Venue Managers, a former Certified Meeting Planner, and a recipient of IAVM's Venue Excellence Award. He served on the opening team for the AT&T Performing Arts Center in Dallas and, most recently, served as the Managing Director for the Coppell Arts Center, which opened in 2020.
"As we continue to grow and develop our entire company, I'm very pleased we can promote from within and reward those who work very hard to not just have the answers but ask the right questions," said Benton Delinger, Founding Principal of TheatreDNA. "Keith and Lars' new roles will help us provide even more value to design teams and our end users, owners, and operators. Alex's addition will help us better serve them by navigating a path from groundbreaking to first curtain call."