By R.V. Baugus
Randy Brown, CVE, Executive Vice President & General Manager of the Allen County War Memorial Coliseum in Fort Wayne, Indiana, has just about seen it all during his three decades-plus at the venue. He has witnessed more starts and stops than a car chugging on its last fumes before running out of gas, but even Brown has to admit what started in 2020 with the COVID-19 pandemic and is carrying on into this year is unlike anything his eyeballs have ever come across.
"I've never worked harder in my life," said Brown, who actually got in one year of very hard work serving as IAVM Chair in 2011-12. "I'm the little Dutch boy holding the leaking dike. There are more holes that seem to pop up every day and it's like I've got all my fingers pretty much committed and I'm starting now with my toes."
Before Brown runs out of anatomical parts with which to hold the fort, don't regard his comments as those of utter doom and despair. In fact, Brown wants his colleagues in the industry to know that just as his venue has hope with events in this year of continued uncertainty, so too can they.
For starters, there is finally light at the end of the tunnel with the ECHL having announced a 2021 hockey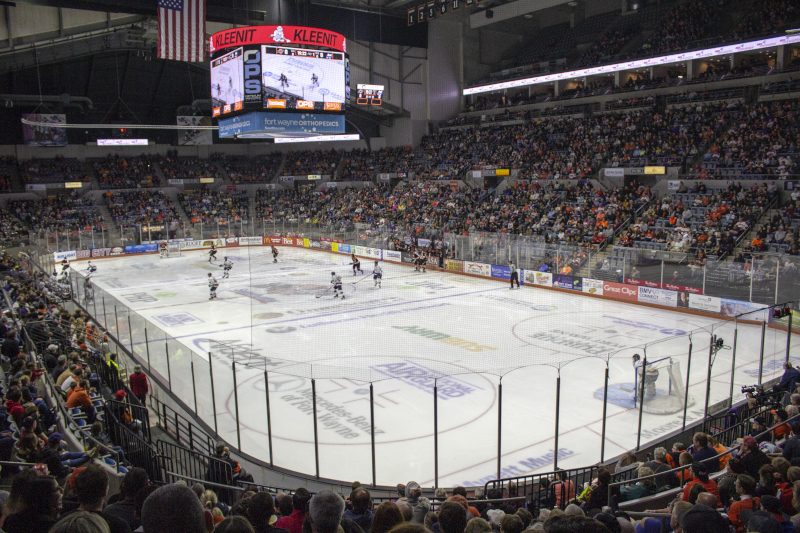 season in which the Fort Wayne Komets will host their first regular season game on February 19 against Wheeling. As an anchor tenant, the Komets join 13 other teams to comprise a league that is slated for a June 6 conclusion before the playoffs begin.
"Our hockey team is No. 4 in all of minor league hockey in attendance," Brown said. "We've been No. 1 in the ECHL for a long time."
As everyone in the public assembly venue world knows, impressive attendance figures have all but melted as many venues host events with no guests while others perform before limited capacities. War Memorial Coliseum's capacity is 10,500 but due to state regulations will host 2,619 at most when the Komets take the ice.
"It's a matter of challenging times but we want to keep it alive to make it work," Brown said. "We've been down between $350,000-$400,000 a month. We know that with starting hockey just with labor and mechanical systems with an ice plant running 24/7, along with cranking up cold air in the arena, boilers, natural gas and all, the loss is probably going to go up another $100,000 a month."
The bright side, according to Brown, is that other events are slated for now that did not take place in the previous year that according to one poll showed some 72% of adults calling it the worst year in their lives. The All-American Outdoor Expo is slated for February 26-28, and Brown is especially excited about hosting the NCAA Division III Men's Basketball National Championship on March 19-20.
In the spring of 2017, the Allen County War Memorial Coliseum, Manchester University and Visit Fort Wayne were awarded the opportunity to host the NCAA Division III Men's Basketball National Championship events in 2019, 2020, 2021 and 2022. After a successful event in 2019 and another bid process in 2020, Fort Wayne's local partners were again awarded with the honor to host four more years – 2023, 2024, 2025 and 2026.
The tournament was wiped out by the pandemic in 2020, of course, but Brown remains cautiously optimistic about its prospects in March.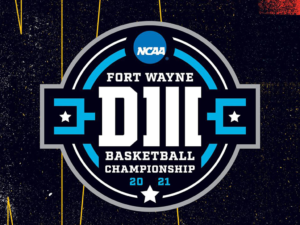 "Were hopeful and would sure like to have it," he said. "There is national television and free attention for the market, but it's all about the experience for the student/athletes, too. It broke my heart last year to not have it. Everything was on sale and ticket sales were great, and then the bottom falls out."
Brown lamented the furlough loss of approximately 400 combined full-time and part-time staffers, but said with the return of hockey that maybe half of that number can initially be brought back.
"We're a large building," he said. "The arena, and over 200,000 square feet of exhibit space. We have a million square feet under roof, and onsite 6,000 parking spaces. We're in the volume business. There's a real mix of large and small but the average Friday, Saturday, or Sunday, we might have 15 events happening at one time.
"The good news is that hockey is back, even with restricted capacity. Part of it is you have to think about the quality of life for citizens in the county. There is excitement there and a sign that we're one step closer to getting things back to normal."
Brown added that the venue is also the county's COVID testing and vaccination site. Vaccinations have started and held in one of the exhibit spaces below the arena. Before that, the Coliseum was an early voting site. The facility has served as an evacuation site as well during various disastrous situations.
Brown said that almost 2,000 people stayed at the venue for a few days after a toxic fire downtown caused citizens to relocate. More recently, an ice storm at Christmas time caused a massive electrical outage that resulted in a few hundred people staying at the facility. Just how do you ease the stress of those who have to come in when they had rather be at home? You bake them cookies.
"There are two things we do right away," Brown said. "First, I'll call the chef in and he starts making cookies, hot, fresh cookies. The other call is to our IT department to set up a phone bank. The reason for that is these people are upset when they get in here and their blood sugar is plummeting. So, what do you do? You put a warm cookie in their hand to make them comfortable and then you send them over to a phone and say, call your loved ones and let them know where you're at and that you're OK."
Ever the optimist, Brown speaks excitedly about the days and months ahead.
"When I moved here 30 years ago, International Harvester had just left and it was a bit of a dark time period for this community," he said. "But in the last 20 years we have been on such a boom and with improvements and downtown and the park along the river, and then we've got world-class facilities in this town from libraries to orchestra.
"When you think Fort Wayne, Indiana, it would never have that, but guess what, we do. I tell colleagues about the events we have in the building and having four sports teams and they're like, you can't do that. Well, maybe we can't or maybe we shouldn't but we do."