The Allen (TX) Event Center hosted the first Overwatch League home games in esports history. The Bud Light Homestand Weekend was held April 27-28 and attracted more than 9,000 people, the largest spectator crowd ever to watch a live regular season Overwatch League event. The weekend featured 100 of the world's best esports players from eight international teams including the hometown Dallas Fuel.
"With teams coming in from across the globe including London, Paris, and Seoul, we knew that Allen Event Center would be in the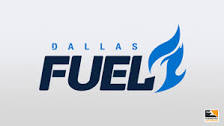 international spotlight," said Bill Herman, general manager of Allen Event Center. "Our staff began focusing on this event as soon as it was announced in December and put in countless hours to meet and exceed the high expectations of the league and the team."
With a focus on communication and coordination, Allen Event Center staff worked closely with several event partners including
production companies, labor providers, television broadcast teams, game server and networking crews, and a pyrotechnics team.
"More coordination was required on this event than pretty much any other event we've done at Allen Event Center," said Ross
Girouard, CVP, assistant general manager of Allen Event Center. "Our Event Leads stayed in constant communication with their
contacts at all the various organizations and agencies involved to make sure everything was covered and accounted for."
To accommodate the event's tech-savvy and mobile-driven fan base, Allen Event Center provided 10 times its usual internet
capacity to help with increased demands for streaming and social media connectivity.
The social buzz and economic impact of the event were felt throughout the city of Allen as fans patronized area restaurants, bars, and especially hotels, which saw a 25 percent occupancy pickup over the weekend.
More than a first-of-its-kind event, The Bud Light Homestand Weekend at Allen Event Center proved to be an experience to
remember.
"Working with the Dallas Fuel, Overwatch League and their partners was a fantastic experience," said Girouard. "Their
professionalism and execution of their work is on par with professional leagues like the NFL or NBA and it showed in the event."
"This was an incredible weekend on a number of levels," said Geoff Moore, president of the Dallas Fuel. "We showcased this
region's passion for esports and delivered a high-energy, unique debut among the storied Dallas sports franchises."