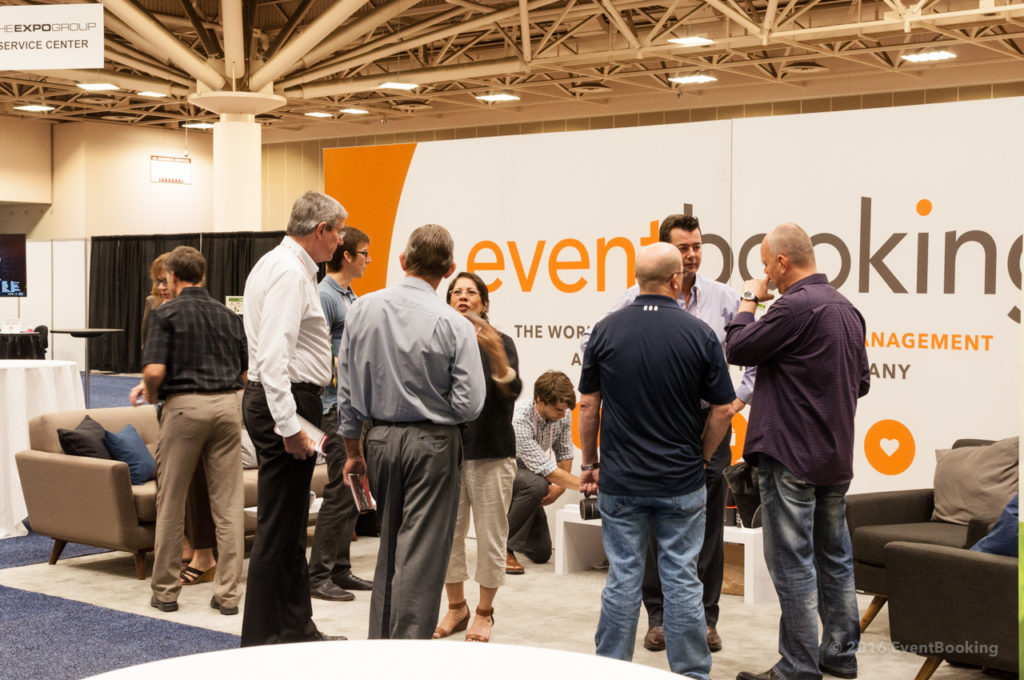 A version of this post originally appeared on EventBooking's blog and is republished with permission.
For those of us that work in the events industry, trade show exhibiting and conference attendance is a large part of our marketing budget. So how can we make sure that we spend our time and marketing dollars effectively at industry events?
Most people will consider the number of leads a show generated (and then subsequent sales) as the primary way of measuring a return on investment. This is certainly the most obvious benefit we want to reap from a show, but what if an event does not directly provide leads?
It can provide an opportunity for Networking 2.0.
Networking should be reimagined for the purpose of gauging the general sentiment on three primary issues:
The perception of your company and products
The perception of other companies and products
The state of the industry
This is Networking 2.0 because it's twice as valuable as a stack of business cards and cold or lukewarm leads.
In addition to paying attention to what your customer says about your company, pay even more attention to what they stop saying about it. If you hear less and less praise, it doesn't mean they have stopped using your product. What it does mean, however, is that they are not as engaged as they previously were.
This approach to networking is instrumental because it offers insight about when a company has lost credibility, has started to lose direction, or has strayed away from the values that clients initially loved about it.
Additionally, Networking 2.0 is a great chance to let people express how they perceive the current financial climate at their company. If they start talking about "hiring freezes," it could be that they are anticipating an economic downturn. Take note of this, because it might be time to revise budgets yourself. Conversely, when people speak of expansions and new initiatives, this could be a signal that their business is going well. Such information could also reflect the state of the industry as a whole.
The rewards we reap from attending an industry event should go far beyond the potential revenue opportunities. It's a unique chance to find out what is happening in the industry and how people perceive you and your products—through Networking 2.0.