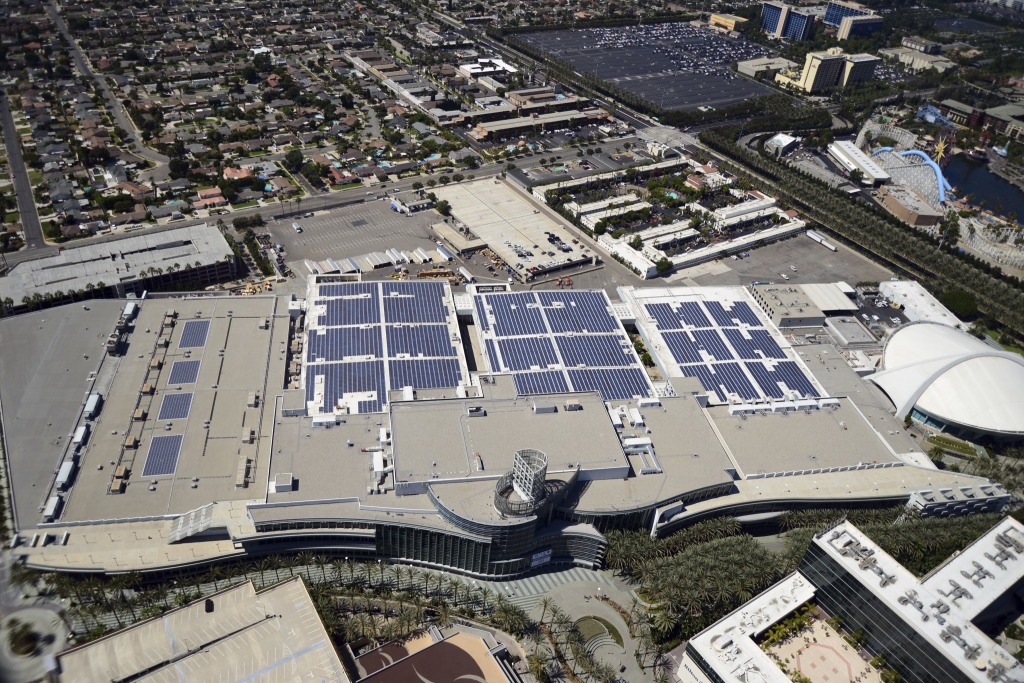 Congratulations to the Anaheim Convention Center. The venue recently completed a 2.4-megawatt install solar panel system, covering 300,000 square feet on the rooftop of exhibit halls A, B, and C. The $5.7 million project features 7,908 solar panels, making it the largest city-owned, convention center, roof-mounted system in North America.
"The City of Anaheim has always sought to take the lead with projects that demonstrate government entrepreneurship and this partnership reflects the success of this effort," said IAVM member Tom Morton, executive director of the City of Anaheim's Convention, Sports & Entertainment Department. "We appreciate the partnership with our public utilities and welcomed this opportunity, which benefits not only our residents, but further enhances the convention center's sustainability program."
The system will generate an estimated 3.6 million kilowatt-hours of electricity annually, and the Anaheim Public Utilities is rolling the project into its renewable energy portfolio.
"Installing solar on the convention center furthers the city's commitment to renewable energy initiatives," said Dukku Lee, general manager of Anaheim Public Utilities. "The city was able to add a cost-effective renewable resource that utilizes the abundant sunlight we are fortunate to have in this region."
Borrego Solar designed and installed the system.
"Throughout the contract and construction process, we witnessed firsthand the commitment and enthusiasm of the city, utility, and convention center leaders to ensure the success and quick development of this project," said Mike Hall, CEO of Borrego Solar. "It's communities like Anaheim that will enable California to meet its renewable energy mandates and continue leading the way on clean energy deployment."
(Image: Borrego Solar)