Venue Coalition announced that it has promoted Andrew Saunders to Director of Booking. In his expanded role, Saunders will focus on business development while continuing to service new and existing Venue Coalition arena clients.
Saunders started his career with Venue Coalition in 2012 after graduating from USC's Music Industry and Business Entrepreneurship programs. After working at Venue Coalition for two years, he was recruited by Gelfand, Rennert & Feldman, one of the industry's most prestigious business management firms, to work in their tour accounting office. While at the firm, Saunders worked on a number of projects, including North American and European tours for James Taylor. In 2015, Saunders returned to Venue Coalition as the company's Booking Manager.
"I'm looking forward to this opportunity to service both new and existing clients and to book and develop incremental content for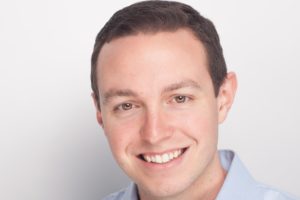 our arena members" Saunders said.
"Andrew has a thorough understanding of our client's needs and he has done an outstanding job of servicing our members," added Jeff Apregan, President. "He has accomplished so much in such a short time. Wwe are excited for this new chapter to begin."
Venue Coalition is a live entertainment consulting company that provides strategic planning, project management and talent booking services for arenas, theaters and public assembly venues. On behalf of their venue clients, Venue Coalition actively reaches out to key decision makers in the live entertainment and touring industries to influence routing decisions and ultimately increase event days in each of its participating member arenas.