Angela Vanderwell was named as the new General Manager of the George S. and Dolores Doré Eccles Theater in downtown Salt Lake City and Associate Division Director for the Salt Lake County Center for the Arts.
"The Eccles Theater is the anchor of the Salt Lake Cultural Core and our region's premier arts and entertainment venue," Vanderwell said. "I am honored to lead our team as we develop and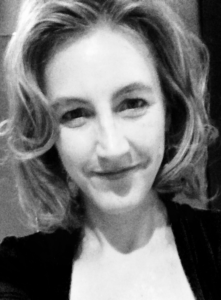 streamline our operations and provide continued excellent customer service to presenters and patrons alike."
The venue opened in October 2016 and has already hosted more than 250 events and 500,000 patrons.
Eccles Theater houses the 2,500-seat Delta Performance Hall, the 150-seat Regent Street Black Box, the McCarthey Plaza, two patron lounges, and the in-house Encore Bistro.
Vanderwell has been at the Center for the Arts for 12 years as an event manager and has 20 years of event and venue experience. She recently earned her IAVM Certified Venue Professional designation, is working toward her Certified Facilities Executive certification, and is a magna cum laude graduate of the University of Tennessee.