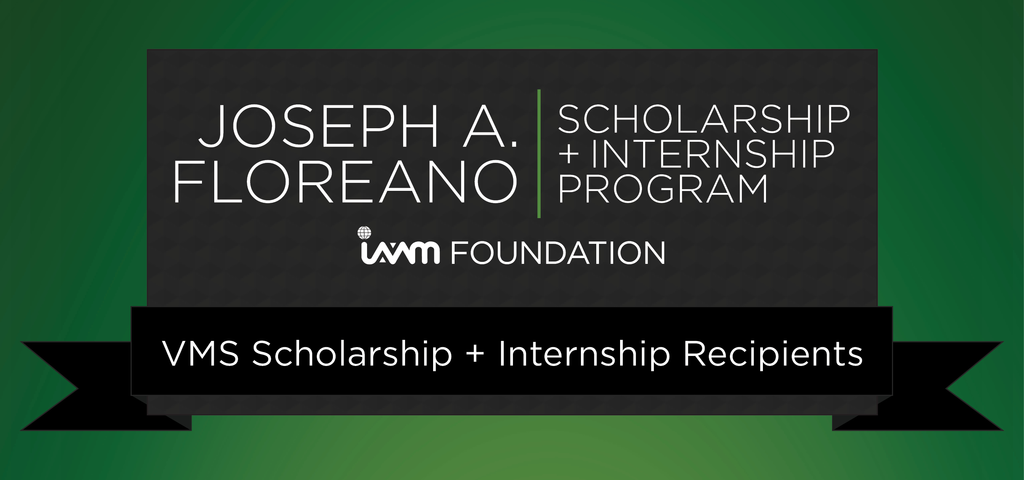 The IAVM Foundation is proud to announce the Joseph A. Floreano Scholarship + Internship Program recipients for the 2015 Venue Management School (VMS), recognizing individuals who demonstrate leadership, character, community involvement, and the potential to be future leaders in the venue management industry.
"One young professional and eight student interns' lives will be forever changed by being a recipient of the Joseph A. Floreano Scholarship + Internship Program that gives them the ability to attend VMS this year," said Kerry Painter, CFE, CMP, CEM, assistant general manager at the Cox Business Center in Tulsa, Oklahoma. "This school is a powerful tool to catapult careers and industry networking. These young professionals are about to experience a life-changing week. As a VMS Board of Regent and strong supporter of the Foundation, I love witnessing the difference being awarded one of these scholarships/internships can make for a person. Building a future one at a time is our honor."
The Foundation also offers scholarships + internships to a variety of other IAVM conferences and schools, click here to learn more and to apply. Thanks to the support of the VMS Board of Regents and committed donors—together we are Building Amazing Futures. Click here to learn more about the Foundation's annual campaign.
Click each image to view the recipient's LinkedIn profile.