By R.V. Baugus
Applications are being accepted through January 17, 2020, for the Venue Management School Diversity Scholarships. We encourage IAVM members to give a personal invitation to apply to a person in your network that could make all the difference in prompting someone to take the time to complete the application. This is one of the ways the Diversity & Inclusive Leadership Committee is working to ensure the future of IAVM is bright and the leadership of the organization reflects the diversity of our work forces.
The scholarships will be awarded by February 17 to the school in Tampa, Florida, that takes place from June 6-12.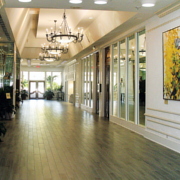 The Diversity and Inclusive Leadership Committee will provide two Scholarships (One Year 1 and One Year 2) to VMS 2020, which will cover up to (2) two year commitments to applicants who meet the following criteria
Applicants must be American Indian/Alaska Native, Asian, Black/African American, Latinx, Native Hawaiian/Other Pacific Islander, LGBTQIA, or a person with disabilities.
Applicants must be a member of IAVM, or become a member before scholarship can be awarded.
Applications must be completed online and submitted no later than the deadline of January 17, 2020.
Recipients must be able and willing to attend Venue Management School for the year in which the scholarship is awarded.
Recipients must be willing to support the Foundation's fundraising initiatives by providing testimonials, blogging about their experience and participating in speaking opportunities as an advocate for the Foundation as
requested.
The scholarship will cover both the 1st and 2nd year registration and housing ($,3500 maximum per year).
To apply, go here: https://iavm.formstack.com/forms/vms_diversity_scholarship