By R.V. Baugus
The Arizona Coyotes became the first National Hockey League team to welcome fans back when 2,274 attended the January 14 game against the San Jose Sharks. The number fell below the maximum of 3,450 allowed, or 25 percent capacity at Gila River Arena. The team played more home games in January for fans to attend.
"Our arena capacity is 17,125 but the City of Glendale approved 25% capacity (3,450) for our home games at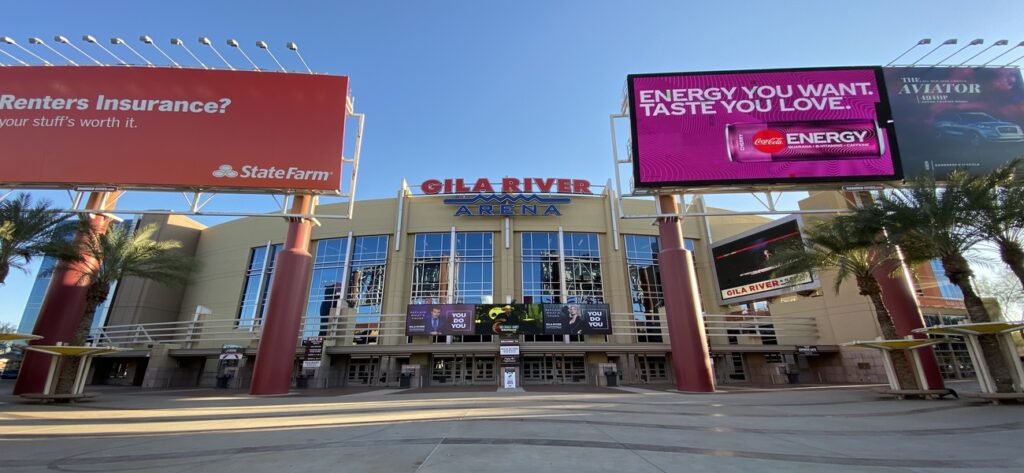 Gila River Arena in January. We have reduced that capacity to 2,600 to increase safety and social distancing," Rich Nairn, Executive Vice President, Communications & Broadcasting, explained to IAVM.
Most any team will admit that hearing at least some home fans encouraging the team is better than the piped in noise that many venues must do to simulate crowds while still waiting for clearance to bring guests into venues.
"The fan response has been incredibly positive," Nairn said. "They have been impressed with all the safety measures we have put in place."
Nairn added that some staff has been hired back to accommodate a bigger workload with fans in attendance, but that the actual number is confidential.
As for his own experience at the arena, Nairn said, "The experience has been good. We feel very safe and we all undergo daily testing."