Keri Parker Berry has been named Assistant Director of Convention & Event Services with the City of Arlington, TX. Prior to joining the team at the Arlington Convention Center, she held event and facility management positions with the Irving Convention Center and the Hurst Conference Center.
In her role as assistant director at the ACC, she will oversee day-to-day event and facility operations at the venue, will be responsible for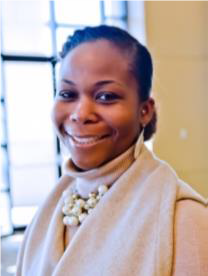 project planning and execution, and will manage continuing renovations and upgrades to the almost 33-year-old facility. Parker Berry will work with city administration with an eye on continued growth in the Entertainment District, including the Live! by Loews hotel, the Texas Live! entertainment complex, and the new Texas Rangers baseball stadium, each currently under construction, as well as the anticipated openings of the Aloft and Drury Plaza hotels, all of which will certainly affect business in and around the Convention Center.
"I am excited to join the team at the Arlington Convention Center and the City of Arlington," Parker Berry said. "I'm coming into a very stable situation and successful venue model with lots of long-term employees who have worked hard to bring the Arlington Convention Center to where it is today. My hopes are to add to the existing success of the building, and with all the exciting developments in the Entertainment District to take our product to the next level. I am excited to be in a position to help move us further in that new direction."
Parker Berry resides in Denton with her husband, Sean, and their two young daughters, and has also previously worked on the IAVM staff.