By R.V. Baugus
ASM Global announced the hiring of Taki Pappas as director of Event Booking and Business Development for the KFC Yum! Center, Lynn Family Stadium and Norton Health Sports Athletics & Learning Center in Louisville, Kentucky.
"As we continue to solidify the Louisville market as a must-play for major concert tours, family shows and other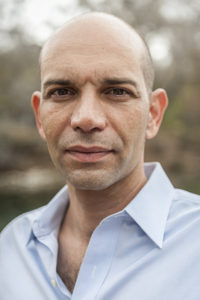 event productions I'm proud to add such a dynamic leader to our team," said Eric Granger, general manager of ASM Global-Louisville. "Taki is one of the most respected and knowledgeable people in his field and I have no doubt that his experience and industry expertise will enable us to attract even more big events for the Louisville market."
Pappas comes to ASM Global with more than 20 years of experience in the sports and entertainment industry. Most recently, he was senior talent buyer for National Shows 2 based in Nashville. Prior to that he spent four years as director of Programming at the Durham Performing Arts Center, where his efforts helped the venue earn the International Entertainment Buyer's Association (IEBA) Theatre of the Year accolade in 2018. Pappas also worked as the assistant director and talent buyer at the University of Texas' Bass Concert Hall, where his strategic programming increased show count and profitability by more than 50%. He also spent the first 13 years of his live entertainment career with Live Nation, working his way through the ranks to vice president of Touring where he managed the day-to-day activities of several national concert tours annually.
"I'm very excited to be joining the team in Louisville during such a pivotal time with the opening of two new venues in the market along with the well-established and successful KFC Yum! Center," said Pappas. "I look forward to the opportunity to implement new strategies that bring growth and development to such a dynamic city that thrives in the sports, music and entertainment industries."
As Director of Event Booking and Business Development, Pappas will work to drive content into the three ASM Global-managed venues in Louisville. As the KFC Yum! Center celebrates its 10th anniversary this October, Pappas will be instrumental in aiding the venue in continued growth and success. Lynn Family Stadium opens in April of this year and the Norton Health Sports Athletics & Learning Center is slated to complete construction on December of 2020. Both new venues will host a variety of events including sports, concerts and other special events. Pappas brings a wealth of industry expertise and connections that will be critical in ASM Global's future success in Louisville