ASM Global has selected one of the nation's most experienced general managers, Steve Eckerson, as the new GM of Pechanga Arena – as the San Diego venue nears its 60th anniversary.
Under ASM Global's renowned management, Pechanga Arena has enjoyed record-breaking years with performances by some of the world's leading artists. This includes earning the No. 8 ranking of top venues worldwide (10,001-15,000 capacity) with $31.3 million in gross sales and 357,000 tickets sold in 2022, as published in Billboard's "Year in Touring 2022."
Among the venues in the US, Pechanga now ranks No. 4 and No. 1 in California. In addition, the arena was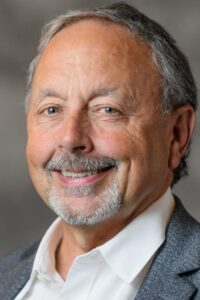 recently awarded for supporting community efforts through five food distribution events with Feeding San Diego, 11 blood drives with the San Diego Red Cross and hosting the Veteran Village of San Diego Stand Down in July.
Following a record-setting 2022, the arena is on track for more significant growth in 2023, having already hosted legendary classic rock band The Eagles this past March and looking forward to two nights of Blink-182 performing in their hometown, one of the most beloved international artists Luis Miguel and the triumphant return of Bruce Springsteen and the E Street Band to San Diego after 42 years.
"I look forward to working with the stellar team already in place at Pechanga Arena and with the City of San Diego to enjoy our continued success together," Eckerson said. "Pechanga Arena has been of interest to me for many years. So, when the opportunity presented itself to serve as general manager, I knew it would be the right move for me to support ASM Global by coming to San Diego. The arena has a rich history in San Diego with so many first memories made for young sports and music fans."
A 30-plus-year music industry veteran, Eckerson has been GM for ASM Global at Mechanics Bank Arena, Theater and Convention Center since 2016. Before his experience in Bakersfield, he served as GM for Toyota (then Citizens Business Bank) Arena in Ontario, California, opening that facility in 2007.
Eckerson has a bachelor's degree in accounting from the University of Vermont. He was also a record-setting goalie for the hockey team and is now a member of the University of Vermont Athletic Hall of Fame.
Eckerson succeeds Steve Tadlock, who served as GM from 2021 to 2023 and successfully reopened a dormant arena after 512 days of pandemic-related closure. Before Tadlock, the arena was led by Ernie Hahn, who served as GM and partner since 1996.
"ASM Global is looking forward to our continued San Diego success under the leadership of Steve with the support of the Hahn family, who have been stewards of the arena for more than 30 years," said ASM Global Senior Vice President Felix Mussenden. "Our foremost goal with Steve is to utilize ASM Global's unparalleled international relationships with premier entertainment offerings that benefit this entire region."