ASM Global announced that Al Rojas has been appointed as the General Manager of the new Oklahoma City Convention Center. With 30 years' hospitality experience Rojas is an acclaimed industry veteran with in-depth operational, financial, and customer service background. Rojas is the ideal candidate to lead the new Oklahoma City Convention Center to be a premier facility.
The Oklahoma City Convention Center is part of a MAPS3 project budgeted at $288 million and is the largest in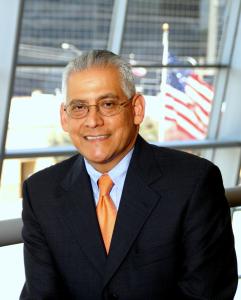 city history for a single project. The convention center will feature a 200,000-square-foot exhibit hall with 45,000 square foot of meeting space and a 30,000 square foot ballroom. With the opening of the new Oklahoma City Convention Center slated for early 2021, the center will be a hub for the meetings and events industry.
"Al brings a depth of knowledge and senior leadership experience which I believe will complement the executive team and provide a dynamic energy to the ASM Global operation at the convention center," said Tom Anderson, City Managers Office of Oklahoma City.
Rojas has previously Rojas worked in various senior level capacities at the American Airlines Center in Dallas, Kay Bailey Hutchison Convention Center in Dallas, and the Jackson (Mississippi) Convention Complex.
"It is a very exciting time to be part of the hospitality community in Oklahoma City," Rojas said. "With an engaged hospitality community and the opening of the new convention center, you can see the city is invested and committed to the meetings industry. I am proud to be part of this modern frontier."
After a diligent RFP process, ASM Global won the bid for the new Oklahoma City Convention Center. The current Cox Convention Center has been under ASM Global management for several years. The management of these two prestigious convention centers will be added to the portfolio of over 350 worldwide venues managed by ASM Global.
"We are fortunate to have Al accept this leadership position to build an alliance with the local hospitality community, deliver on the brand promise and to provide customers with exceptional service," said Bob McClintock, ASM Executive Vice President of Convention Centers.
Rojas will be joining the ASM Global team in Oklahoma City September 1, 2020.