From ASM Global
ASM Global has named Gary Jacobus as president, business development, to oversee the company's rapidly expanding business development and account-retention footprint across the Americas.
In making the announcement, ASM Global President and CEO Ron Bension said, "Gary's lengthy blue-chip track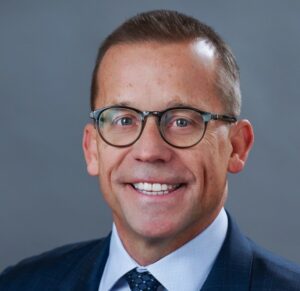 record as a senior business development and sales leader directing talented teams to effectively grow businesses is invaluable. His deep relationships across the sports and entertainment ecosystem ensures ASM's leadership position in our industry."
Among his many accomplishments, Jacobus was a key architect of the growth of the NFL's global marketing partnerships program; headed IMG's global sports and entertainment corporate consulting division; and during his tenure with the NBA, secured the largest corporate marketing relationship in sports to date with Sprint.
"We're expanding the bounds of what the entertainment experience means to fans and guests in more and more places," Bension said. "Gary will help us reimagine business opportunities, venue paradigms, private and public partnerships, and collaborations. Also, imperative is his incredible experience on both the municipal and commercial sides of our business."
In his new role, Jacobus, whose most recent position was senior vice president of business development and sales for Zippin, will oversee ASM Global's ambitious plans to grow its successful sales efforts and strategies for securing new accounts. Those accounts will join a global portfolio containing the world's most far-reaching and prestigious sports and entertainment properties.
"The need for ASM Global's unmatched expertise and experience is greater than ever before," Jacobus said. "The ASM Global family of venues has enabled it to generate exponential financial growth for companies throughout the world, and our intention is to increase those numbers even more. This includes new service sectors such as aquariums, zoos, and iconic cultural attractions.
"We're going to passionately pursue enterprise business acceleration as we move deeper and deeper into arenas, stadiums, convention centers, cultural attractions, and theaters across the North and South American regions."
Jacobus will also provide support and assistance to ASM Global's European and APAC business development teams.
ASM Global has also appointed Julie Driscoll as the new Chief Executive Officer of Olympia London.
Olympia London Managing Director, Nigel Nathan, will remain in a consultancy role for three months to ensure a smooth leadership transition.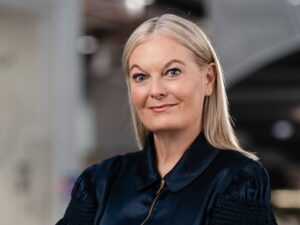 Driscoll is an entrepreneurial leader with 25 years of B2C and B2B experience driving stellar growth through building and leading multi-functional teams within Hyve, Ascential, Emap, WVIP and Highbury House Communications plc.
Currently the Divisional Managing Director for Retail, Manufacturing and Engineering at Hyve Group plc, Chair of the Association of Exhibition Organisers and board member of the Events Industry Alliance, Driscoll has a proven track record for transforming legacy brands such as Spring and Autumn Fair, Pure London, Breakbulk, and Cwieme. She joins Olympia London with vast experience in running one of the UK's largest trade events and cross industry collaboration via the AEO and EIA.
Driscoll commented: "I am thrilled to be joining Olympia London under the management of ASM Global – a world leader of event venues and entertainment. For 136 years Olympia London has been the home of inspirational events. In partnership with the venue's owners, Yoo Capital and Deutsche Finance International, I very much look forward to working with the wonderful Olympia London team to position the venue as a world class destination for the next 100 years."
Driscoll will step down as Chair of the AEO. "Being welcomed so warmly by the industry as the AEO's second female Chair was an absolute honor. I would like to thank Chris Skeith OBE, CEO of the AEO, the wider AEO team, the Exec and the board for their support and incredible hard work. The AEO is an important organization supporting and nurturing the thriving exhibitions' industry. It has been such a joy to be part of the AEO community and I look forward to seeing what I know will be their successful journey ahead," she said.
Chris Bray, Executive Vice President of ASM Global Europe stated: "We are delighted to welcome Julie to the ASM Global team. Julie has an ambitious vision for Olympia London, an eye for operational excellence, and joins us with exceptional experience as a highly skilled entrepreneurial leader, working successfully with renowned brands and some of the UK's biggest trade events. We are confident that Julie will bring enormous value, drive growth, and lead Olympia London towards a tremendously exciting future."
Nigel Nathan added: "I am so proud to have worked with such an amazing and passionate team at Olympia London for the last 23 years. We've achieved so much together. Finding the right person to lead our glorious venue into its exciting future was vital. Julie brings impressive experience from across the events industry and a strong vision for how to build upon Olympia London's heritage of hosting events that have helped drive the economy and delighted millions of visitors for the last 136 years."
Driscoll begins her new role as Chief Executive Officer at Olympia London on 5 December 2022.