By Hilarie Carpenter, CTA
Live with Kelly and Ryan's Kelly Ripa has done it. Dancing with the Stars pros Jenna Johnson and Val
Chmerkovskiy have done it. Carson Daly has done it live on the TODAY Show. With stay-at-home orders in effect across the country and the world, self-haircuts at home have become a growing trend. Now it's ASM Global Regional General Manager of Van Andel Arena, DeVos Place, and DeVos Performance Hall Richard MacKeigan's turn! Maybe.
In an effort to support the Heart of West Michigan United Way Coronavirus Response Fund, the ASM Global team in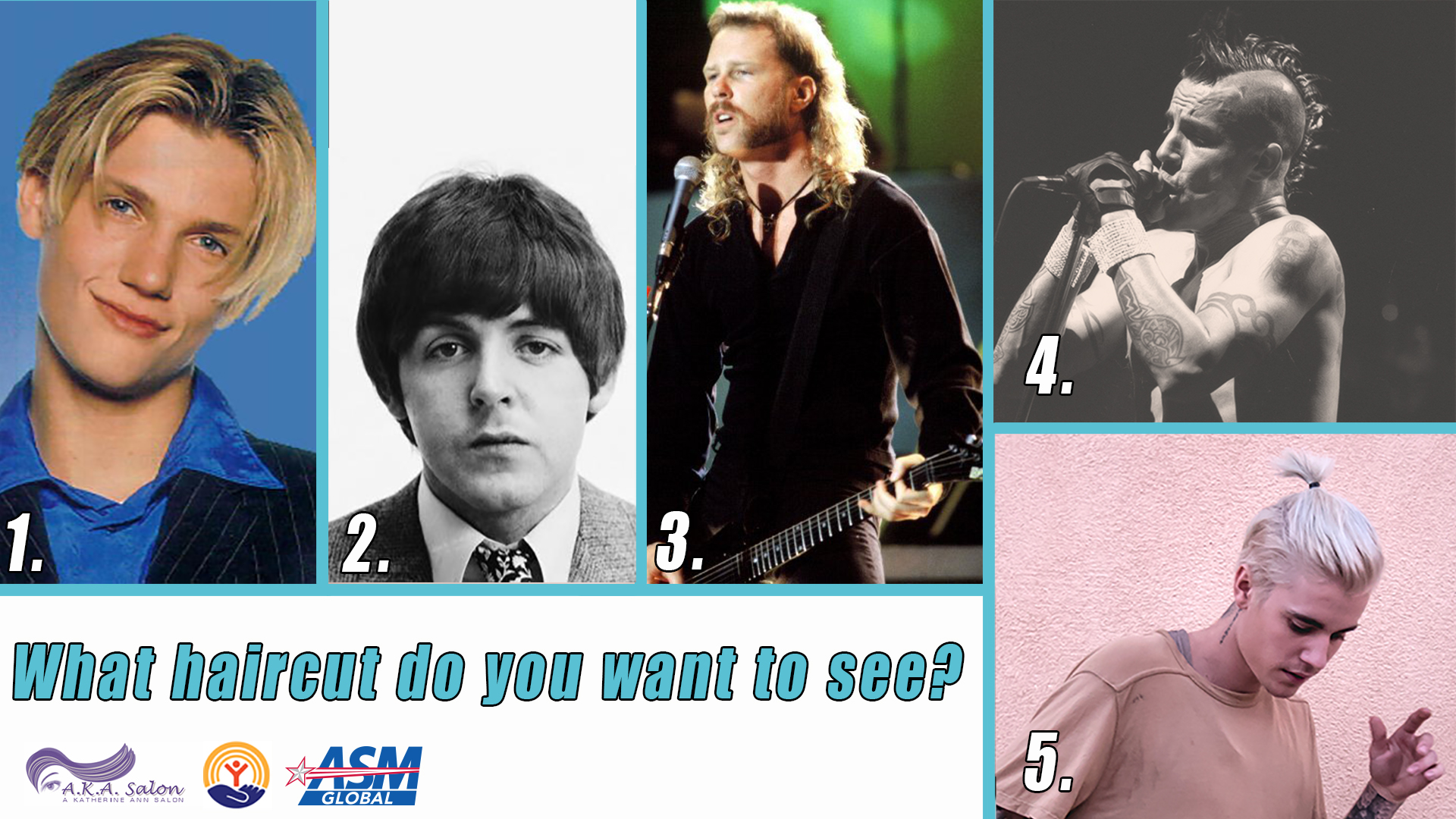 Grand Rapids is hosting a fundraiser on the Van Andel Arena Facebook page with a goal to reach $2,500 in donations. If the goal is met, MacKeigan has agreed to let his 17-year-old son Wil cut his hair into one of five fantastically iconic styles with remote assistance from Kathy Showers of AKA Salon and record the whole thing for the public to view. Even better, MacKeigan and his wife Terri will match donations up to the $2,500 goal!
The public (let's hear you, IAVM members!) can donate via the arena's page and vote on which new do MacKeigan will get. The choices include The Boy Band (curtains), The Paul McCartney (bowl cut), The James Hetfield (mullet), The Anthony Kiedis (mohawk), and The Bieber (top knot.) The fundraiser will be active until Wednesday, April 29, 2020. If the fundraising goal is met, MacKeigan is prepared to have his locks chopped the same week. To donate and vote, click here.
"My wife told me it's time for a haircut," MacKeigan said. "So, I thought if I'm going to give a home haircut a try, I might as well do it for the amusement of other people and to help support the West Michigan community that I am proud to call home during this very difficult time."
Heart of West Michigan United Way, in partnership with local foundations and funders, has established a Kent County Coronavirus Response Fund for people to donate to help meet immediate needs in the community related to the COVID19 pandemic. The fund will support the nonprofits who are serving vulnerable populations during this time.
Donations and voting are taking place on Van Andel Arena's Facebook page. For those that do not have a Facebook page, direct donations to Heart of West Michigan United Way can be made here.
Hilarie Carpenter, CTA, is director of marketing for ASM Global – Van Andel Arena, DeVos Place & DeVos Performance Hall.