ASM Global has claimed a first for the live events industry with the launch of a facial verification network in partnership with technology provider PopID.
The network was rolled out at Pechanga Arena (pictured), as the American Hockey League's San Diego Gulls faced off against the Abbotsford Canucks.
The deployment comes following a multi-year investment by ASM Global to "redefine" the return of live events by creating seamless and secure experiences.
PopID's network will form part of a digital transformation taking place across ASM Global's more than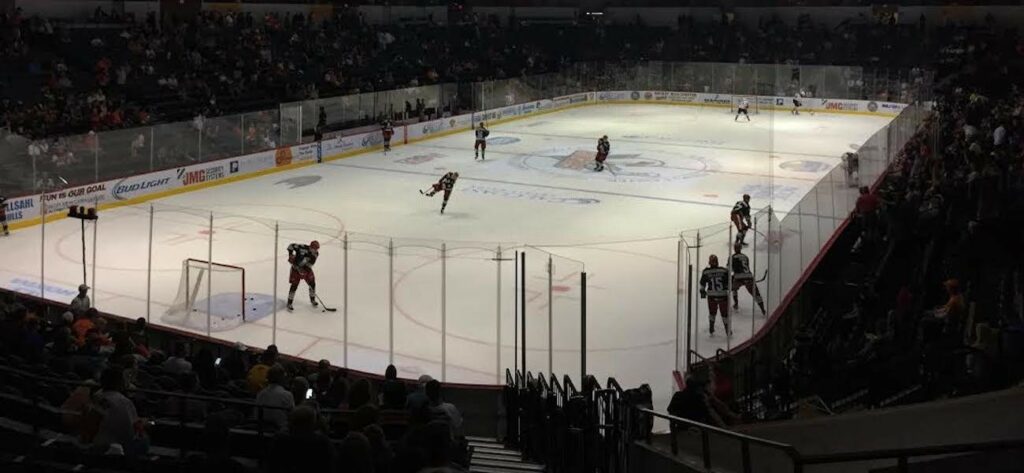 300 arenas, stadiums, theatres, and convention centers around the world. As part of the rollout, ASM Global will also provide premium ticket holders with benefits and amenities to deliver an enhanced VIP guest experience.
PopID's unique connected infrastructure, which includes payments, terminals and point-of-sale integrations, is designed to streamline consumer transactions, irrespective of the payment method or network they cross.
The technology will soon begin verifying payments and authenticating tickets via a fan's face at numerous other venues. Upcoming deployments include the Save Mart Center in Fresno, California; Coca-Cola Arena in Dubai; and Toyota Arena in Ontario.
Ron Bension, chief executive and president of ASM Global, said: "The deployment of this technology in our venues represents the beginning of a revolutionary change in the entertainment world.
"The PopID platform will allow us to eliminate the dependence on cards and phones at our events and ensure that every guest interaction is secure, speedy, and seamless."
John Miller, chief executive of PopID and chairman of Cali Group, added: "We are excited to partner with ASM and take the initial steps to truly revolutionize the event experience of the future with highly secure, phoneless entry and digital payments.
"When customers opt to enroll in our platform, they'll be able to enter the venue by requesting facial verification at the gate – instead of having to rely on a QR code on their phone.
"The seamless experience will continue at concession stands, where a guest can choose to 'check in' with facial verification at the point of sale, enabling them to instantly see personalized food and beverage recommendations and order and pay without the need for IDs, credit cards, or phones."