By Hilarie Carpenter, CTA
ASM Global's Kathy Bart, an IAVM member and Director of Sales & Event Services for DeVos Place Convention Center, has been named "Best Supplier" in Michigan Meetings + Events magazine's 2020 Hall of Fame.
Michigan Meetings + Events' Hall of Fame honors professionals who are making their mark in the meetings and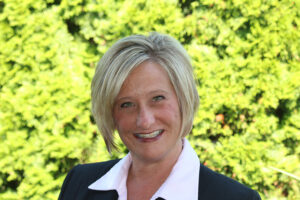 events industry. In Kathy's role at DeVos Place, she is responsible for growing and managing the business strategies at national, regional, and local levels. She works collectively with Experience Grand Rapids, the West Michigan Sports Commission and area hotels in filling the event calendar and oversees the coordinating team to execute events ranging from holiday parties to major corporate and large annual association events.
Bart has been active with Michigan Society of Association Executives (MSAE) through committee work, facilitating certification classes and leading sessions at annual conventions. Bart can also be seen at Grand Valley State University where she speaks to students in the Hospitality program as well as at DeVos Place where she assists professors with on-site learning opportunities. Bart has been a part of the ASM Global (formerly SMG) team for 22 years. Starting with the company in the Van Andel Arena and DeVos Performance Hall box office, she transitioned into the DeVos Place sales department in 2004. She was named Director of Sales in 2008, and her role expanded to include Event Services in 2018.
"I'm extremely honored to be a part of the Hall of Fame alongside many outstanding professionals in this industry," Bart said. "We continue to work our hardest in Grand Rapids to showcase all that the city has to offer, and take pride in the way that our staff at DeVos Place and all of our partners work together to create the best possible experience for our clients."
Michigan Meetings + Events' magazine also recently released the winners of their Best of 2020 Awards. These annual awards provide an opportunity for industry professionals to vote on the best professionals and organizations within the meeting and events industry each year. DeVos Place's hotel partner and exclusive food and beverage provider, Amway Grand Plaza, Curio Collection by Hilton, was voted "Best Hotel with Meeting/Event Space (200 or More Guest Rooms)" and Bluewater, DeVos Place's preferred audio/visual provider, was named "Best A/V Provider." DeVos Place was voted runner up for "Best Convention Center" this year, an honor awarded to the ASM Global-managed TCF Center in Detroit. DeVos Place was voted "Best Convention Center" in Michigan Meetings + Events' Best of 2017 Awards. For a complete list of Michigan Meetings + Events' 2020 Hall of Fame and Best of 2020 Awards winners, visit MI.MeetingsMags.com.
Hilarie Carpenter, CTA, is Director of Marketing for ASM Global – Van Andel Arena, DeVos Place & DeVos Performance Hall.