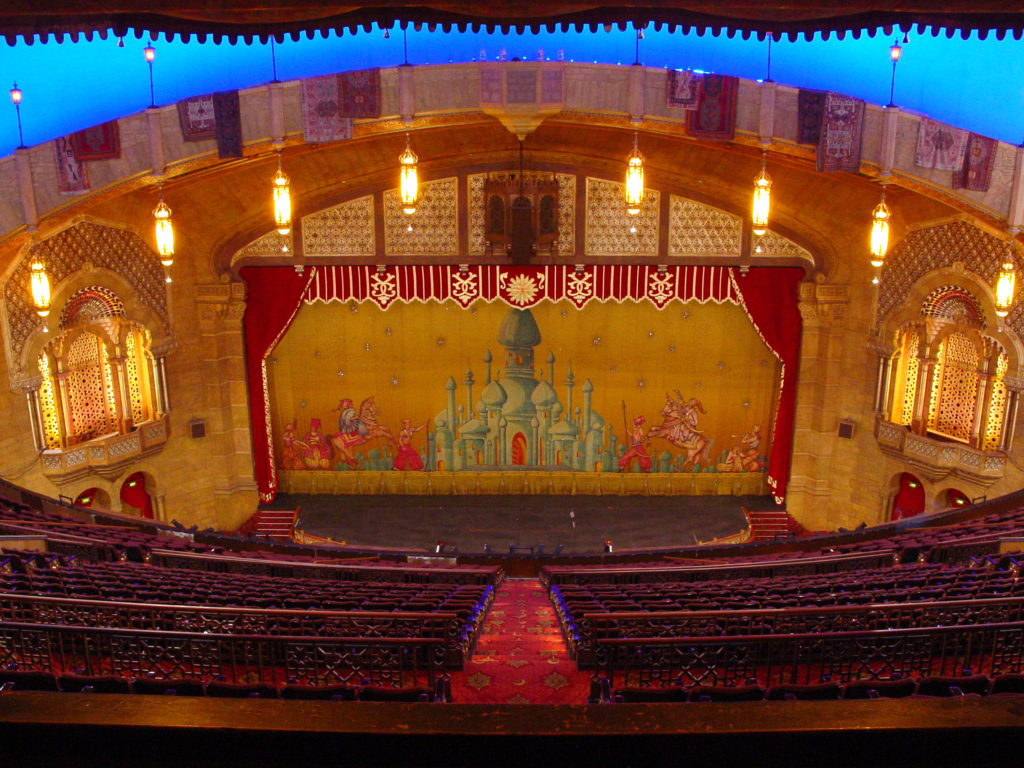 The world-renowned Fox Theatre in Atlanta, Georgia, plans to renovate 10,000 square feet of premier event space by converting a previous jazz club on the venue's northwest corner into a premium guest lounge. It is set to open in late 2017.
"We saw an opportunity to enhance our offerings and create the most memorable experience possible for our guests," said Fox Theatre President and CEO Allan C. Vella in a statement. "Atlanta's entertainment landscape is ever-changing, and we are in a unique position to further the Fox's physical and cultural footprint with this exciting addition."
Guests in the exclusive event space will experience enhanced food and beverage service, two rooftop bars, private restrooms, concierge guest services, and parking. The Moroccan-style lounge will be members-only with general admission ticketing upgrade options. Details about membership and ticket upgrades will be available starting in January 2017.
"This is an undertaking we have not taken lightly," said Fox Theatre Vice President and COO Adina Erwin, CFE, in a statement. "We found a great partnership with Lord Aeck Sargent, a local architectural firm specializing in conservation and preservation of historic venues. We are taking every precaution to keep adjustments minimal and have every confidence that their vision and experience will allow us to create an innovative space that is loyal to the legacy of the Fox Theatre."
(Image: Fox Theatre/Sara Foltz)