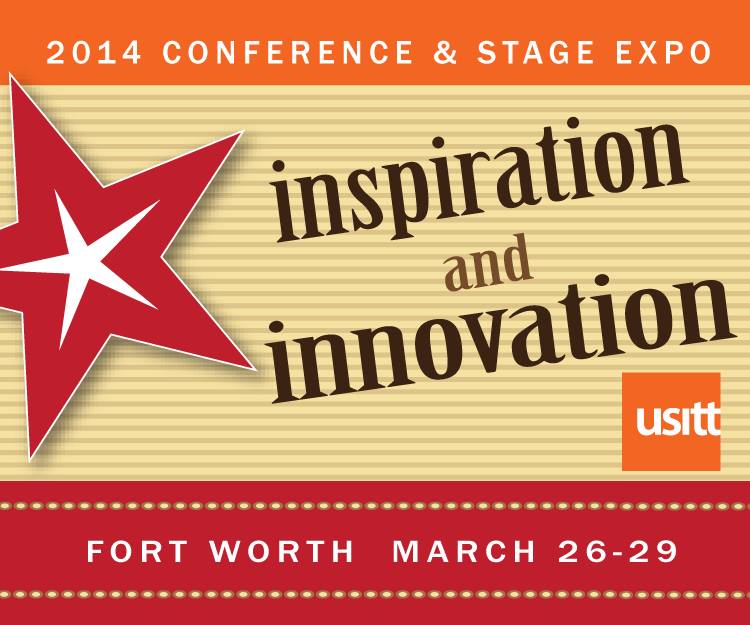 There's an upcoming event that I think many you may be interested in attending, especially if you're in the North Texas area. It's called the USITT Annual Conference & Stage Expo, and it will feature more than 12 areas of education and meetings for every specialty skill in the entertainment and theater industries. It all takes place March 26-29 at the Fort Worth Convention Center.
"In looking at what might interest IAVM members, sessions such as 'Life Safety Management – Crowd Manager,' 'Creating Safety Plans,' and 'Death by Meeting' (lead by one of the folks from Disney) are natural fits," said Barbara E.R. Lucas, USITT director of communications & Sightlines editor. "Others, which include 'You can almost hear the OSHA' are also important. 'Egress Lighting' from our Architecture Commission may not be the session that draws the biggest crowd, but our attendees are looking forward to its insights. It is a collaboration of our Architecture, Engineering, and Safety & Health commissions."
What's more, IAVM members also have a great opportunity to learn about new products and resources at Stage Expo as a USITT guest. Visit www.usitt.org/iavm to register for the expo for free.
(Image: From the USITT Facebook page)