Sports & Entertainment General Manager Barry Geisler will retire after 34 years at EagleBank Arena on the campus of George Mason University in Fairfax, Virginia, at the end of the year.
Geisler began his career in 1982 at the Oakland Coliseum and subsequently became an event coordinator at the Long Beach Convention & Entertainment Center in California from 1983-85.
He moved to the Washington, D.C. in 1985 to work for Centre Management at the then-Patriot Center as the director of arena administration working for Gary Handleman. Geisler was named Patriot Center GM in 1987.
"It has been a great run and I'm looking forward to working these final three months, making a seamless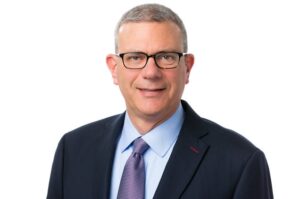 transition to my successor and then cheering on EagleBank Arena's continued success," Geisler said in a release.
"A huge thank you to the many agents, promoters and family show producers who have placed their acts in our venue and have made EagleBank Arena one of the most successful mid-size arenas over the past 34 years."