By R.V. Baugus
Barry Strafacci knows a thing or two about the Convention Center Lifetime Achievement Award as presented by the International Association of Venue Managers (IAVM) after nomination and selection from the association's Convention Centers Committee. It was Strafacci, after all, who served as the chair of the committee when the award was formed some 20 years ago. The award has now come full circle as Strafacci — an IAVM Retired Member residing in St. Petersburg, FL, is the latest recipient for the award and will be honored at IAVM's VenueConnect in Atlanta on Wednesday, Aug. 4 at 2 pm (ET).
For Strafacci, being recognized by his peers provides an extra satisfaction.
"Stacey Church (Convention Centers Committee chair) called to give me the good news,"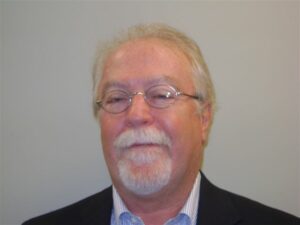 Strafacci said. "Stacey was actually one of the very first managers I worked with.
"What it means to me is a lot and it's emotional because there is no greater recognition professionally than being recognized by your peers and the other people that do what you did for a living. That's the best. When you look at sports awards or theatrical awards it's when people that are the entertainers would get to vote it would mean more. I think that is probably why it is so overwhelming to me."
Strafacci's distinguished and accomplished career certainly makes him a due — if not overdue — honoree for the award. While he still serves part-time as CEO in Barry Strafacci Venue Services, where he provides a wide range of consulting services in pre-opening and management areas of Convention Centers, Expos, and Fairgrounds, it is his tenure in the public assembly venue world that he is most remarkable for.
Strafacci began his career in the public sector as senior policy and budget advisor for the Kentucky Governor's Office of Planning and Management after earning a graduate degree in Commercial Recreation from Western Kentucky University. After affecting policy at the Kentucky Fair and Exposition Board, which is responsible for the operation of the Kentucky Fair and Exposition Center, Freedom Hall Arena, Broadbent arena and Cardinal Stadium and the Commonwealth Convention Center in Louisville, KY, Strafacci was named as vice president of the combined facilities. During his tenure, he expanded the Kentucky Fair and Exhibition Center to over 1-million-square feet of exhibit space before he left in 1989.
Strafacci would go on to serve as a Regional Vice President Special Projects Convention Centers for Global Spectrum (now Spectra Venue Management) and remained in that position while being named the first General Manager at the Harborview Center in Clearwater, FL in 1996. Strafacci's career with the private management company covered almost 20 years.
Strafacci was introduced to then IAAM in 1985 by Louisville colleague Jeff Blosser, who departed Louisville ahead of Strafacci to lead the Oregon Convention Center and currently is President/CEO of the Washington State Convention Center in Seattle.
"One of the first things Jeff said to me was if you want to be in this business to join IAAM and I did," Strafacci said. "How fortunate it was for me to get in the business there, to be paired with Jeff as a partner and boss, and to be immediately exposed to the association. IAVM members — and not just convention center members — but our association people help each other which is what makes it so wonderful."
As his special day quickly arrives, Strafacci reflected on some convention center giants such as Lee Fehrenkamp, John Christison, Blosser, and Roger Dixon, who have helped chart the course for convention centers and the role they play today. Strafacci also mentioned Mich Sauers, who hired him at Global Spectrum and who will be in Atlanta to celebrate along with Strafacci, his family, and IAVM attendees.
"Everybody wants to see each other," Strafacci said about VenueConnect, which was virtual only in 2020 due to the pandemic. "We get these calls and it's like long lost friends talking. I worked with Mich Sauers for 20 years and he wasn't planning on being there when I called to let him know about the award. He called me the next day and said he had made a change of plans and was going to fly in for one day to be there."
It makes for a fitting moment for someone who has given the industry and association so much through the years and now is the one receiving acknowledgment for meritorious service.